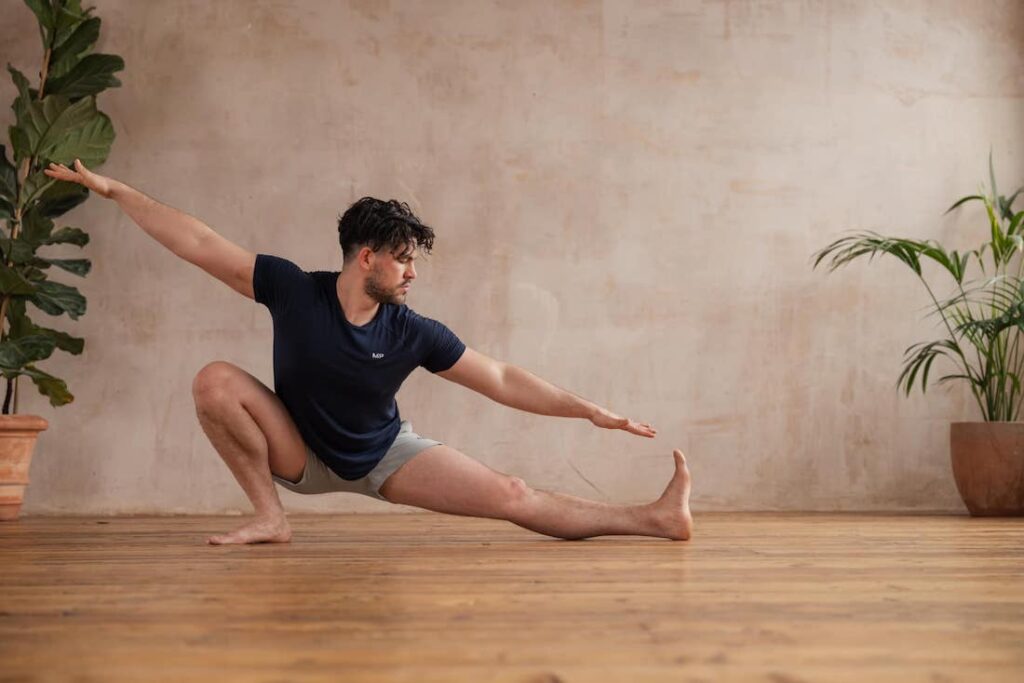 Adam Husler is a male yoga influencer, known for his significant contributions to the practice and unique approach to teaching. He is a highly respected yoga instructor and teacher trainer, inspiring countless individuals on their yoga journey.
Adam's fascination with yoga and a strong background in boxing, law studies, and running have played a crucial role in shaping his yoga practice. He seeks to honor the ancient teachings of yoga while fusing them with a contemporary understanding of the body.
His teaching style is characterized by creating intelligent and intentional sequences in yoga practice, where every pose and cue has a reason in the context of the practice. Adam's dedication to distributing force in yoga asanas sets him apart as a teacher who values both tradition and innovation in the yoga world.
Biography
Adam Husler's diverse background, encompassing roles as a charity worker, boxer, crab handler, and yogi, has profoundly shaped his yoga journey. Originally from Birmingham, England, he began his marine adventure as an entertainer at the National Sea Life Centre at the age of eighteen. With achievements in boxing, modeling for major firms, and a black belt in Shotokan Karate, his distinctive experiences have established him as a prominent figure in the yoga world.
Adam Huslter Wife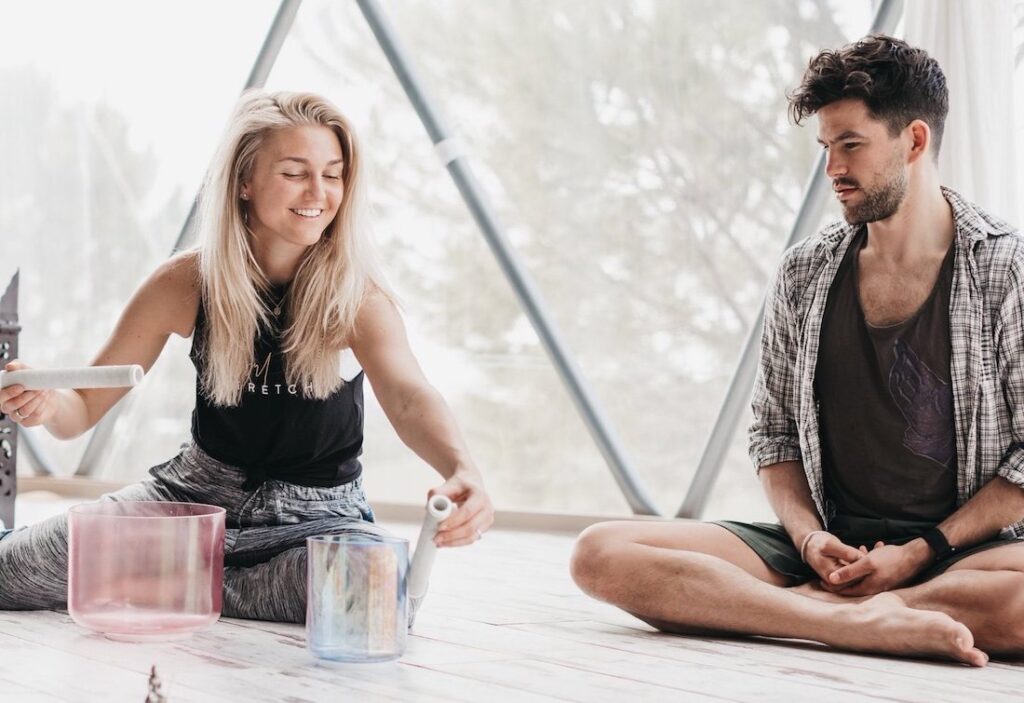 Adam Husler's wife is Holly Husler. The Huslers are a husband and wife duo, and they are both actively involved in the yoga and wellness industry. They have been featured in various yoga events and activities. Holly is known for her role as the founder of Whole Self Yoga, which offers teacher training courses and retreats.
Additionally, Adam and Holly Husler have taught workshops and training sessions in multiple studios across different countries, and they are also associated with the "Honestly Unbalanced" podcast, which delves into various aspects of wellness and balanced living.
Net Worth
Adam Husler's estimated net worth falls in the range of $1 to $3 million, according to available information in 2023. He has hosted classes and workshops worldwide, guiding yoga enthusiasts through alignment-based vinyasa yoga. His ability to connect with students and offer unique yoga experiences has likely contributed to his financial achievements in the field of yoga instruction.
Adam Husler's Contrubution to the Yoga Community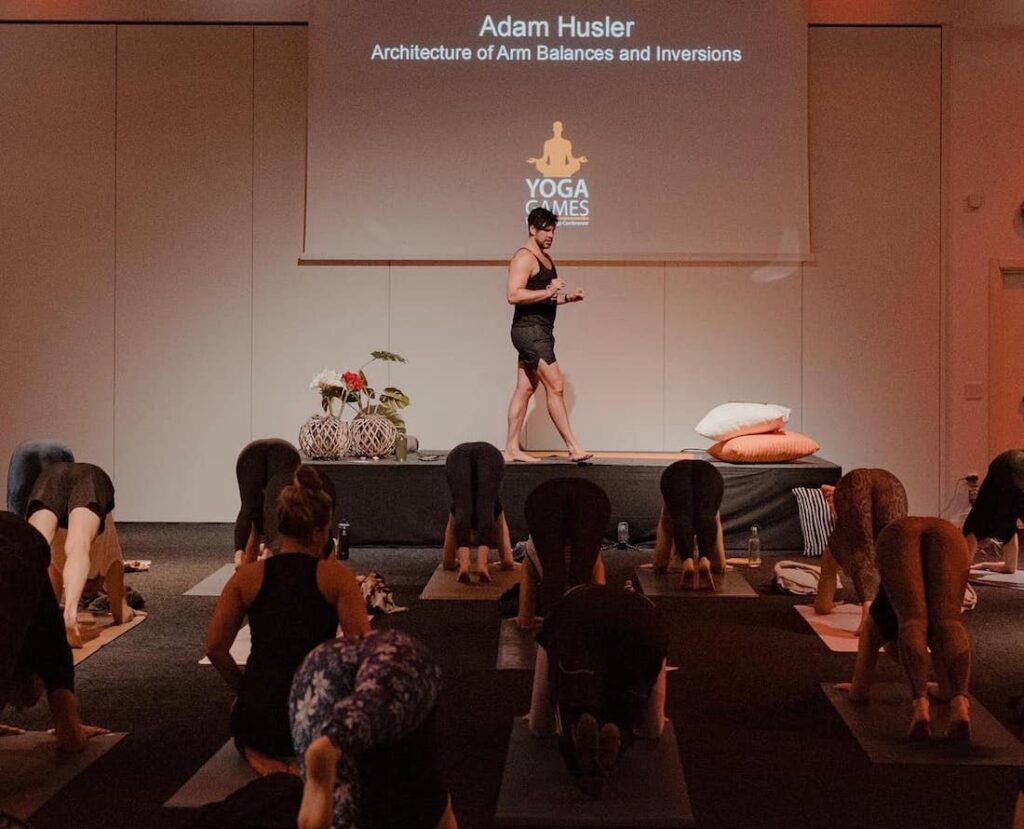 Adam Husler has made significant contributions to the yoga community through his work as a prominent yoga teacher and educator. Here's an overview of his contributions.
Yoga Teaching: Adam Husler is a respected yoga teacher known for his Alignment-Based Vinyasa style. He has conducted classes, workshops, and trainings in over 60 studios across more than 20 countries, making yoga accessible to a global audience.
Teacher Training: He has been involved in teaching yoga teacher training programs, both locally and internationally. This indicates his dedication to nurturing the next generation of yoga instructors.
Workshops and CPD: Adam has led workshops and Continuing Professional Development (CPD) sessions for yoga teachers. This shows his commitment to sharing knowledge and helping other yoga instructors improve their skills.
Online Mentoring: He offers online mentoring programs for yoga teachers, where he combines his extensive experience in the yoga industry and coaching to guide and support fellow instructors.
Podcast Appearances: Adam has appeared on podcasts like "Honestly Unbalanced," where he shares insights into yoga and education, further contributing to the yoga community's knowledge base.
Key Features of Adam Husler's Yoga Style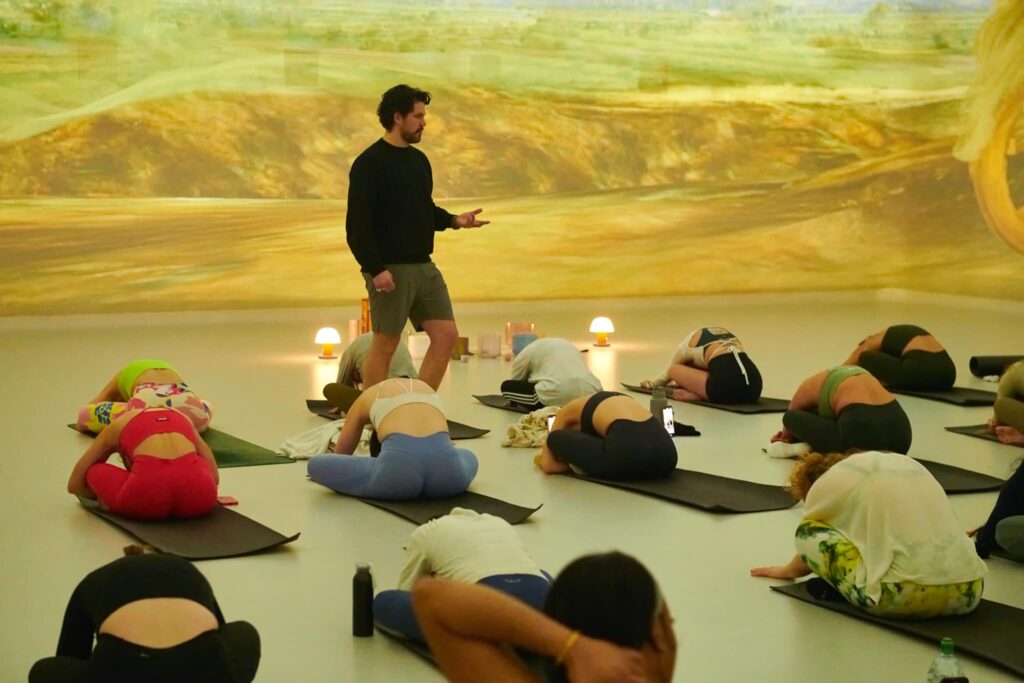 Alignment-Based Vinyasa: Adam specializes in an alignment-based vinyasa yoga style. This approach places a strong emphasis on correct alignment in yoga poses, ensuring that students practice asanas (postures) with precision to prevent injury and promote physical and mental well-being.
Non-Dogmatic Approach: Adam's style is non-dogmatic, meaning it is not bound by rigid traditions or specific yoga schools. This allows for greater flexibility and adaptability in his teaching, making it accessible to a wide range of practitioners.
Fascination with Anatomy: His teaching is fueled by a deep fascination with anatomy. This knowledge of the human body plays a crucial role in his approach to yoga, ensuring that students understand the mechanics of each pose and how it affects their body.
Emphasis on the "Why": Adam's desire to ask "why" is a key feature of his teaching. He encourages students to not only perform yoga poses but to understand the reasons behind each movement, alignment, and sequence. This intellectual approach to yoga sets his teaching apart.
International Reach: Adam has taught his unique style of yoga in over 60 locations across 20 countries, making it accessible to a global audience.
Adam Husler's "Honestly Unbalanced" Podcast
"Honestly Unbalanced" is a podcast hosted by Adam Husler and his wife, Holly Husler. This podcast offers honest and open conversations with individuals who have dedicated their lives to improving the well-being of others. Adam and Holly delve beneath the surface of the wellness world, revealing that the state of balance is often a fleeting moment in life's ever-changing journey.
The podcast covers a wide range of topics, including yoga, mental health, well-being, and personal growth. It provides listeners with valuable insights and perspectives from a diverse set of guests. The "Honestly Unbalanced" podcast aims to explore the real stories and experiences behind the facade of balanced living and encourage its audience to embrace life's ups and downs.
Adam Huslter FAQs
Q1. Who is Adam Huslter?
Adam Husler is a dynamic yoga teacher based in London, known for his unique teaching style and diverse background in activities like boxing and karate.
Q2. Who is Adam Huslter Wife?
Adam Husler's wife is Holly Husler. They are a husband and wife duo, both involved in the world of yoga and wellness.
Q3. What is the Main Style of Yoga that Adam Husler Specializes in?
Adam Husler specializes in Alignment-Based Vinyasa Yoga and Budokon Yoga and has a strong focus on anatomy.
Q4. Does Adam Husler offer Private and Corporate Yoga Sessions?
Yes, Adam offers private and corporate yoga sessions tailored to individual needs, including elite sportspeople and yoga teachers.
Q5. What is "Honestly Unbalanced"?
Honestly Unbalanced" is a podcast hosted by Adam and his wife, offering insights into the wellness world.
Q6. What is the Net Worth of Adam Huslter?
Adam Husler's estimated net worth falls in the range of $1 to $3 million, according to available public resources.
Q7. What is the YouTube channel account name of Adam Husler?
Adam Husler's YouTube channel account name is AdamHuslerUK
.