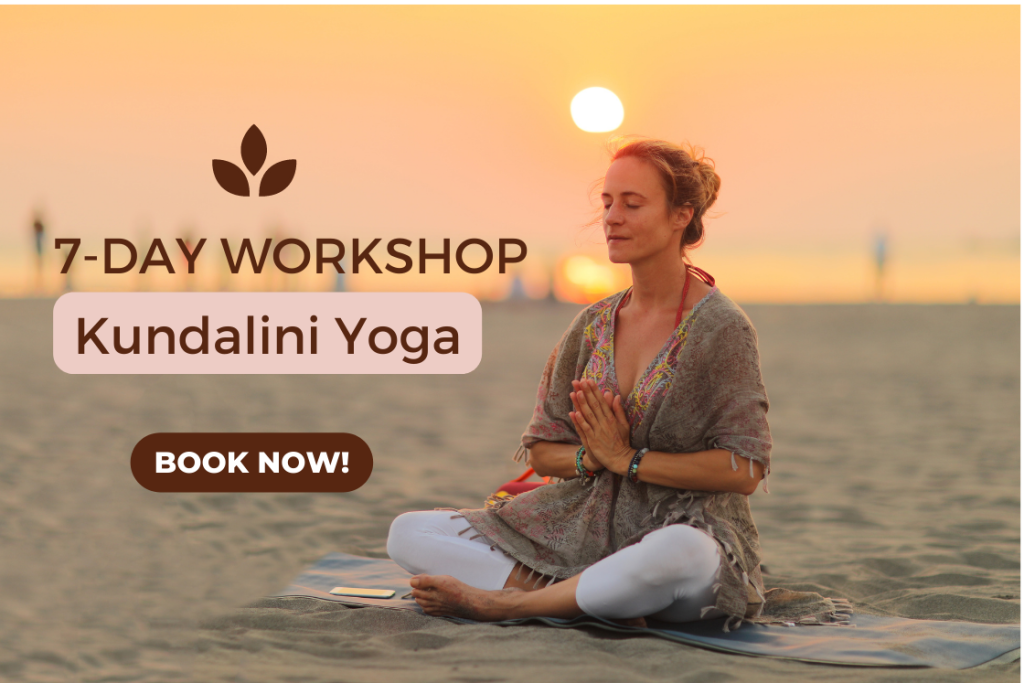 Kundalini is one of the most misunderstood concepts in yoga.
There are many opinions of different masters about kundalini. For example, you may have heard people saying 'kundalini is the primordial energy that one should not approach without the assistance of a realised master.'
Some say the experience of awakening is brutal and others say it is absolutely Blissful.
So what exactly is the truth of kundalini and what happens on the awakening of kundalini?
In this 7-day workshop, learn about the basics of Kundalini Yoga, the concept of kundalini awakening, chakras and the practices to activate them. This workshop is intended to make you feel more energized, more relaxed and more alive simultaneously!
This Workshop is suitable for all yoga practitioners having experience of hatha yoga and pranayama and especially very relevant for yoga teachers, yoga therapist, holistic therapists and spiritual seekers of traditional kundalini yoga
Kundalini Yoga – The Yoga of Awareness
Kundalini is the energy of consciousness. It is your awakened inner identity. The energy of your soul. It lies dormant at the base of your spine. The goal of Kundalini Yoga is to awaken the Kundalini energy to achieve awareness.
The whole concept of Kundalini Yoga revolves around "Kundalini". The term "Kundalini" is actually the symbol of unmanifested energy in a person.
Kundalini is there, within you. Even if you know it theoretically, you can't feel it. This is why we call it unmanifested energy.
It's non-existent for you, till you do not induce any movement into it.
Kundalini yoga includes specific asanas, kriyas, mantras, breathing exercises, mudras, bandhas and meditation that aims to awaken the kundalini energy present at the base of your spine.
Once kundalini shakti awakens, it starts piercing the chakras (energy centres) one by one, from bottom to top and unites with shiva at Ajna chakra. It's called the union of shiva and shakti (or, energy and matter).
7-Day Kundalini Workshop Highlights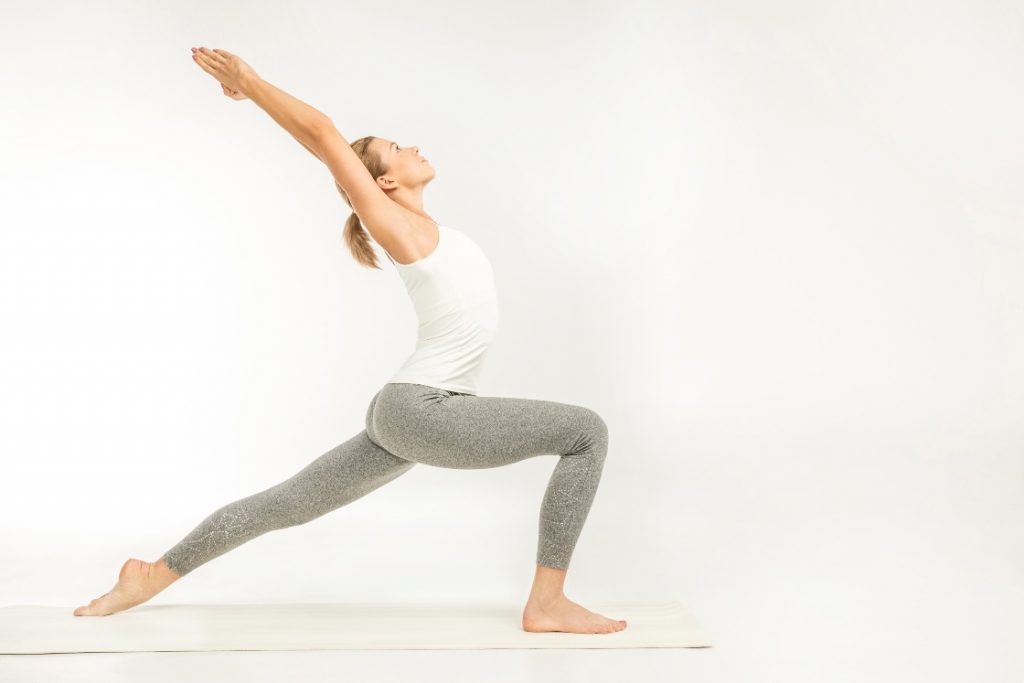 Join us for a transformative Kundalini Yoga workshop consisting of seven live sessions, each lasting 90 minutes. This workshop is designed with the understanding that participants have a basic knowledge of asanas, pranayama, and meditation. This enables us to delve directly into key concepts during the sessions. We follow the esteemed tradition of Satyananda Saraswati Bihar School of Kundalini Yoga, ensuring a rich and authentic learning experience.
This workshop is suitable for intermediate to advanced practitioners.
Here is an overview of what you will learn in this kundalini yoga workshop:
Theory
Fundamentals of Kundalini: Understanding the essential principles and practices of Kundalini yoga, a powerful spiritual discipline that aims to awaken the dormant spiritual energy within.
Tantras as the philosophical background of Kundalini yoga: Exploring the profound teachings and wisdom of the Tantras, which provide the philosophical foundation for Kundalini yoga and offer insights into the nature of existence and human consciousness.
Concept of Kundalini shakti: Discovering the concept of Kundalini shakti, the divine feminine energy that resides at the base of the spine, and learning how to awaken and channel this transformative force for spiritual growth and self-realization.
Concept of chakras: Exploring the concept of chakras, the subtle energy centers within the body, and understanding their significance in relation to physical, emotional, and spiritual well-being.
Their location and psycho-physical significance: Exploring the specific locations of chakras along the spine and their impact on physical health, emotions, thoughts, and spiritual growth.
Practice
Muladhara Chakra Activation: Mula Bandha, Vazroli/Sahjoli Mudra, Ashwini Mudra, Chakra and Kshetram (trigger-point) Location session, Nasikagra Drishti.
Swadhisthana Chakra Activation: Swadhisthana Chakra Ksetram (trigger point) location, Ashwini Mudra, vajroli and Sahjoli Mudra
Manipura Chakra Activation: Incorporating relevant asanas for Manipura Chakra, Manipura Chakra and Ksetram (trigger point) location session, Manipura Shuddhi (Purification), Agnisara Kriya, Uddiyana bandha.
Anahata Chakra Activation: Incorporating relevant preparatory asanas for Anahata Chakra activation, Anahata Chakra and Ksetram (trigger point) location session, Anahata Chakra purification, Ajapa Japa and Intensive Heart Chakra and Heart space Harmonization Technique (Dharana Practice).
Vishuddhi Chakra Activation: Incorporating relevant preparatory asanas and Mudras for Vishuddhi Chakra activation, Vishuddhi Chakra and Ksetram (trigger point) location session, Vishuddhi Chakra purification.
Meet Program's Instructor
Sushant Pandey, Masters in Yoga Psychology from Bihar School of Yoga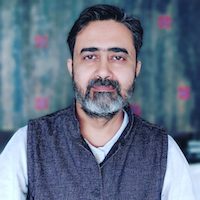 Sushant is a postgraduate in Yoga Psychology (1997-99), from the World-renowned Bihar School of Yoga and worked as a Lecturer there in the same department for four years.
As a lecturer at Yoga University, Sushant had opportunities to lead practical classes on Hatha and Kundalini Yoga, traditional Meditations and Philosophy talks with specialization in Samkhya, Tantra, Kundalini and Yoga Philosophies.
With a masters in Yoga Psychology and experience in broad settings, he has a deep understanding of the philosophical, psychological and practical aspects of yogic traditions.
Sushant has been teaching globally for over 20 years. He is the former Head of Yoga at Ananda in the Himalayas and is now an independent teacher and trainer in India with a specialization in traditional Hatha Yoga, Kundalini Yoga, Pranayama (breath-work) and various traditional techniques of meditation like Yoga Nidra (A Systematic Yogic Relaxation), Chakra Shuddhi (Chakra Cleansing Meditation) and mindfulness techniques.

As featured in

Details of Kundalini Workshop
Dates
24th to 30th July 2023 – Completed
22nd to 28th February 2024

Time
6:30 pm to 8:00 pm (India) / 9:00 am to 10:30 am (EST)
Medium
Zoom live video
Number of sessions
7 Day Sessions, about 90 min/each
Your investment
₹600/Session (India) or $13/Session (International)
Discounted Price
₹3999 4999 (Participants registering from India)
$89 129 (Participants registering from outside India)
Bonus
Recording of the workshop, live Q&A interaction with the teacher
Discount is only available who registered the workshop before 31th Jan.
Book Your Spot
Frequently Asked Questions
Q. What happens when I press 'Book Your Spot'?
A. After you press "Book Your Spot" you will be redirected to the payment page. There you will see three payment modes available for Indian and International payments separately. Once you have paid, you will get the details about the online class in your email within a day.

In case you do not get the email from us within a day, please check your spam folder for an email from Fitsri. Or you can directly email us: contact[at]fitsri.com
Q. Do I need special equipment for practice?
A. No, Kundalini' practice necessarily doesn't require the use of any kind of equipment. However if one has, as equipment keep a meditation cushion, block, and bolster nearby. You may also need a notebook and pen to make your notes.
Q. Am I supposed to be empty stomach before this online class?
A. It is recommended that you have taken no food at least 3 hours before a yoga class. Because Kundalini practice is not such intense as a pose (asana) class usually is, if you're hungry, you can have some fruits and smoothies before class.
Q. Will there be Q&A time If I have any questions?
A. Yes, after each class there will be a QnA time of 15 minutes where you can ask the teacher your questions.
Q. I have some other queries. How to contact you?
A. You can contact us directly at contact(at)fitsri.com for any query related to this program.