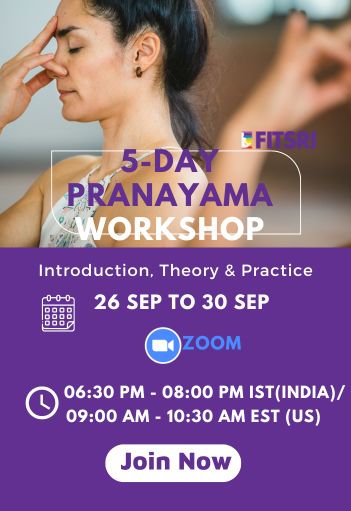 The whole concept of Pranayama is based on the link between breath and mind. Breath is said to be the vehicle of the mind, when the breath is slow and deep, the mind happens in its calm state.
Through Pranayama, we aim to get control over our breathing and subtle body mechanisms. It leads us to the inner realm of exploring the mind which makes it one of the important limbs of yoga.
In this 5-day pranayama breathing workshop; you will learn about the fundamental of pranayama breathing – the concept of prana and how it affects our mood, behaviour, thought pattern etc. In practice, we will break down particular pranayama exercises that support multiple aspects of physical health, including lung function, blood pressure, and brain function.
This pranayama workshop is designed for beginners who don't have any prior experience with Yoga and for experienced Yoga practitioners who are interested to explore the fundamentals of yogic breathing in greater detail.
Why do you need to start pranayama today?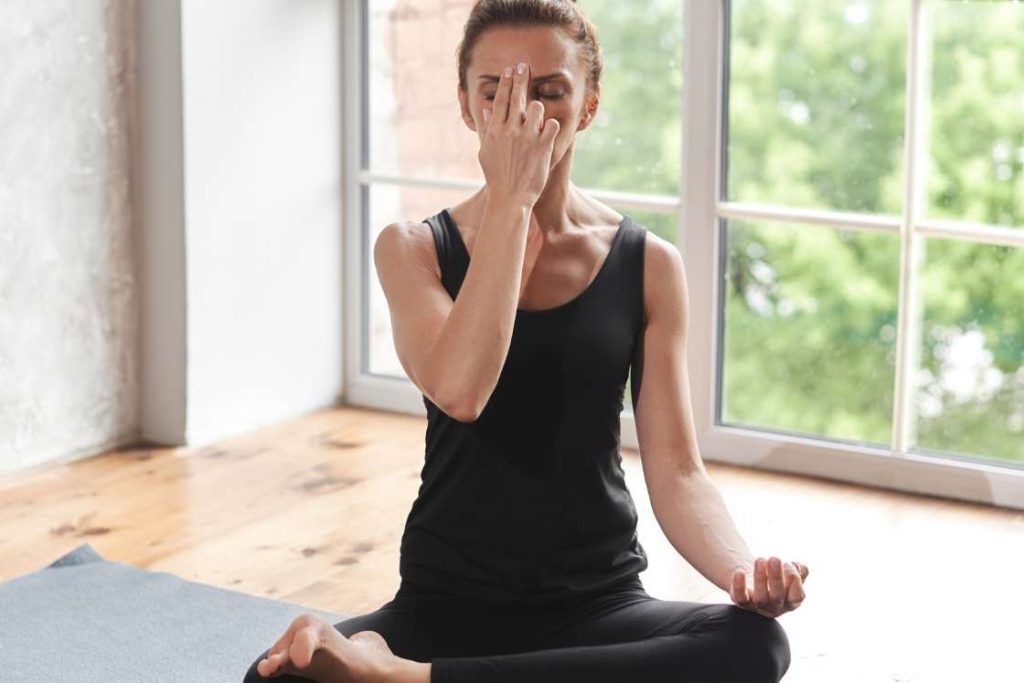 Your breathing is one of the easiest tools you can use right at this moment to improve your physical and mental health. In your daily life, you breathe more than you do anything else.
You breathe over 23,000 times a day. But are you even consciously aware of a single breath? It's your breath only that can help you see what's going into your body and mind, but since one barely focuses on it, one couldn't understand the root of various physical & mental ailments.
The whole 'breathing aspect of yoga' is studied as the science of pranayama. The practice of pranayama makes you aware of your breathing. Indeed, pranayama teaches us the real art of breathing.
What happens in pranayama practice?
Pranayama involves the use of various breathing exercises to rectify our irregular breathing patterns as well as cleanse the mind and body. But it's not just common breathing exercises, in the core of pranayama, its effects on energy channels (Nadis) purification and free flow of prana matters.
Physically, certain pranayamas can help calm down your nervous system and help with sleep while others can generate internal heat. Kapalbhati, Anulom-Vilom, Nadi Shodhana, Bhastrika, and Ujjayi are some common pranayamas that you will see people practising often.
Online Pranayama Workshop Highlights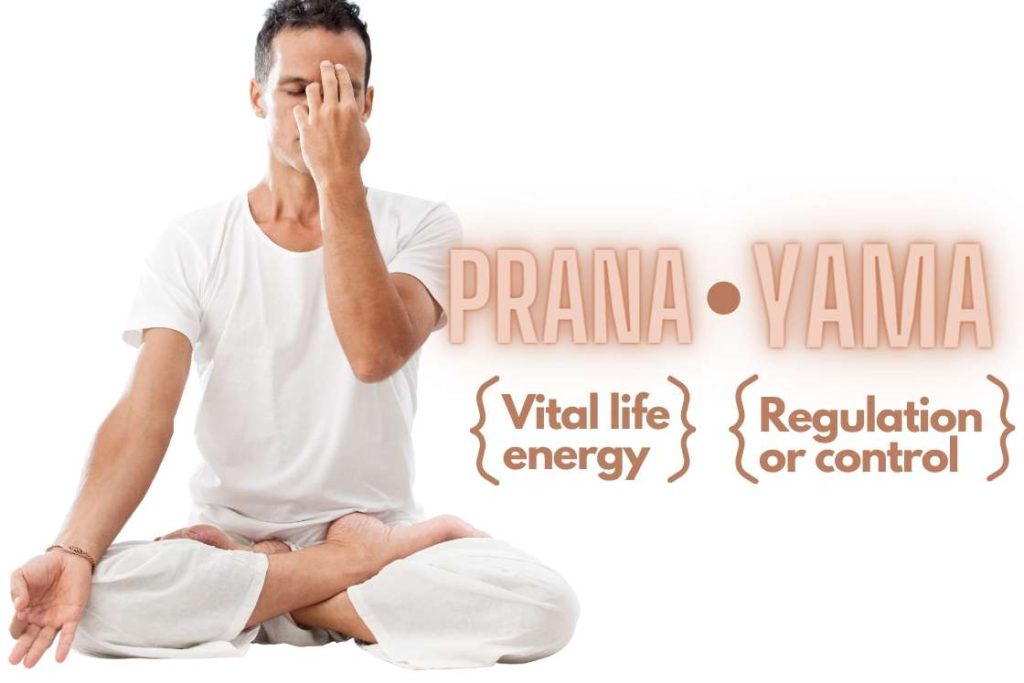 This pranayama breathing workshop is 5 days online workshop which will be conducted on Zoom. Each live session of the workshop will be around 90 minutes long.
In this pranayama workshop, you'll learn:
Theory:
The fundamentals of Pranayama including Nadis, Prana & Upa Pranas, Vayus, Chakras
Study the benefits of various pranayama techniques.
Anatomy and Physiology of breath – studying of Respiratory System.
Learn how to use pranayama techniques for various health conditions.
Understand how breathwork relates to yoga philosophy.
Explore breathing's relationship to your mood, thoughts, behaviour and unconscious movements.
Learn how to take refuge in your breath to create inner stability.
Practice:
Practice: Exploring retention and exertion
Pre-Pranayama Techniques
Nadi Shodhana Pranayama; various stages of pranayama
Kapalabhati Pranayama, benefits and contraindications, precautions, correct ways of doing it
Pre-Bhastrika Pranayama
Bhramari, Benefits and its role as a pre-meditation practices
Ujjayi Pranayama, benefits and role of ujjayi in meditation
Kapalbhati with Bandha; an introduction and its benefits
Meet Program's Instructor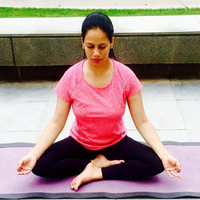 Deepti, Master's degree in Yoga
Deepti is a gifted teacher who has amassed over 12+ years of experience in the realms of spirituality and yoga. She is renowned for her exceptional class presentations and her ability to instill tranquility through yoga practices during her sessions.
Originally from Rishikesh, the yoga capital of the world, Deepti holds a Master's degree in Yoga and is an expert in Hatha yoga, Raj yoga, and Kriya yoga. With a wealth of diverse teaching experience across various institutes and ashrams, Deepti has made significant contributions to the field.
From 2007 to 2014, she served as a yoga instructor at Ananda in the Himalayas, where she played an integral role in elevating the resort to the prestigious No.1 Spa in the world. Furthermore, she currently serves as a consulting practitioner at a multispeciality hospital in Delhi, NCR.
Sushant Pandey, Masters in Yoga Psychology from Bihar School of Yoga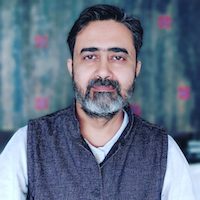 Sushant is a postgraduate in Yoga Psychology (1997-99), from the World-renowned Bihar School of Yoga and worked as a Lecturer there in the same department for four years.
As a lecturer at Yoga University, Sushant had opportunities to lead practical classes on Hatha and Kundalini Yoga, traditional Meditations and Philosophy talks with specialization in Samkhya, Tantra, Kundalini and Yoga Philosophies.
With a master's in Yoga Psychology and experience in broad settings, he has a deep understanding of the philosophical, psychological and practical aspects of yogic traditions.
Sushant has been teaching globally for over 20 years. He is the former Head of Yoga at Ananda in the Himalayas and is now an independent teacher and trainer in India with a specialization in traditional Hatha Yoga, Kundalini Yoga, Pranayama (breath-work) and various traditional techniques of meditation like Yoga Nidra (A Systematic Yogic Relaxation), Chakra Shuddhi (Chakra Cleansing Meditation) and mindfulness techniques.

As featured in

Details of the Pranayama workshop
Dates
26th to Sep 2023
March 2024


Recording Available
Time
6:30 PM to 8:00 PM (India) / 9:00:AM to 10:00 AM (US / EST)
Medium
Zoom webinar
Number of sessions
5 Sessions, each day 1 session about 90 min/each
Recordings of live sessions will be given to all participants.
Your investment
₹400/class (India) or $12/class (International)
Recordings

Recording of the workshop, Q&A interaction with the teacher
Discounted Workshop Price
₹1999 2999 (participants who are attending from India)
$59 79 (participants who are attending from outside of India)
Discounted is available who signup before 31 January
Book Your Spot
Pranayama Class Frequently Asked Questions
Q. What does one need to do to start learning Pranayama?
A. Awareness to watch your natural breath is all you need to learn pranayama. This workshop will take you through the breathwork practice to be more consciously aware of your breathing.

You don't need any yoga props for pranayama practice, however, if one has, keep a meditation cushion, block, and bolster nearby handy. You may also need a notebook and pen to make your notes.
Q. What happens when I press 'Book Your Spot'?
A. After you press "Book Your Spot" you will be redirected to the payment page. There you will see three payment modes available for Indian and International payments separately. Once you have paid, you will get the details about the online pranayama workshop in your email within a day.

In case you do not get the email from us within a day, please check your spam folder for an email from Fitsri. Or you can directly email us: contact[at]fitsri.com
Q. Am I supposed to be empty stomach before this online pranayama class?
A. It is recommended that you have taken no food at least 3 hours before a pranayama class. Because pranayama practice is not such intense as a pose (asana) class usually is, if you're hungry, you can have some fruits and smoothies 30 minutes before class.
Q. Will there be time to ask my questions?
A. Yes, after each class there will be a Q&A time of 15 minutes where you can ask the teacher your questions.
Q. I have some other queries. How to contact you?
A. You can contact us directly at [email protected] for any query related to this pranayama class. Optionally, you can also WhatsApp us for quick replies.