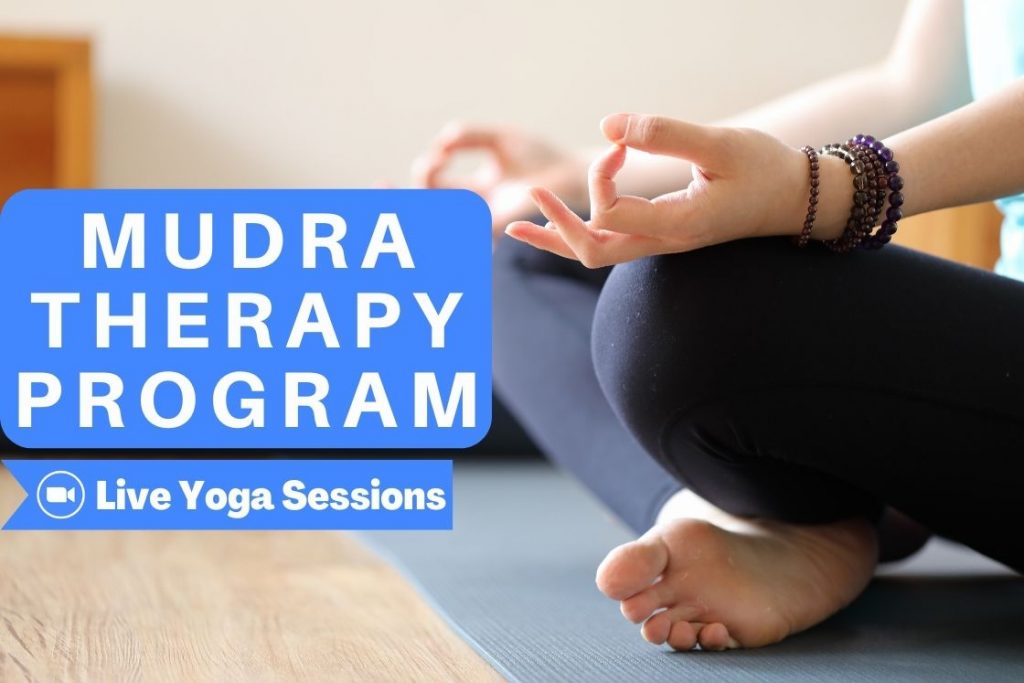 "Mudra vigyan: Science of Mudra" is one of the simple but advanced practices of yoga.
As we have discussed 'what is mudra' in-depth already; in short, a mudra is a 'gesture' or 'seal' made using hand fingers, eyes, tongue, etc. to channel our bodily energy.
All mudras of yoga are categorized into five types based on the different body parts through which they are performed; for example, mudras performed using hands are called "hasta mudra", and mudras performed using above neck region parts are called "Mana/shirs (head) mudra."
The use of various mudras for therapeutic purposes has been happening since ancient times. It has helped many individuals to improve their health and well-being.
We at Fitsri are conducting a mudra therapy program online in live sessions in the upcoming weeks. If you're someone looking to learn mudras to treat various physical and mental conditions – or improve overall wellness, then this program is for you.
What is Mudra Therapy?
In mudra therapy, we learn the application of various hand and body gestures to alleviate a range of health problems and ailments. It can be considered a complementary therapy for medical therapy in the treatment of stress, anxiety, depression, and other mood disorders.
Mudra therapy is based on the premise that any physical or mental disorder in the human body is the result of the imbalance of five vital elements; fire, air, ether, earth and water. When we do a mudra, we aim to bring these elements back to a balanced state so that body's healing mechanism gets activated.
The five elements of the body are represented by the five fingers and in mudra therapy, we use hand mudras and their variations in different combinations for treatment after identifying the physical/mental symptoms of the disease.
What will you learn in this Mudra Therapy program?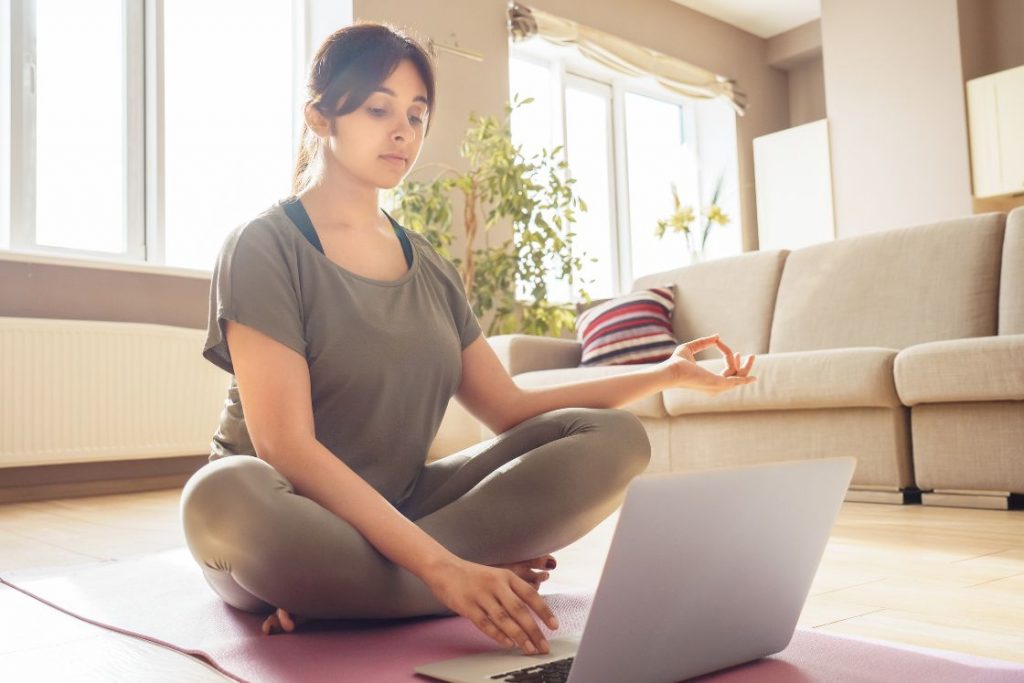 This Mudra Therapy class is comprised of two live sessions. It's designed keeping in mind that you have little prior knowledge and understanding of mudras, and you want to learn so you can practice the methods and techniques to deal with common conditions.
After completing the program, you will be knowledgeable and confident enough not only to practice your own but also assist your family and relatives in mudra practice for improving health.
Here is an overview of what you will learn:
Theory
Fundamentals of Mudras – what are they, their origin, applications and other roots than yoga
Five elements and Doshas – what are they and their importance for a healthy body & mind
Mechanism of Mudras working – how it affects us and treats various body-mind conditions
Five types of Mudra – What are they, their demonstration and use in yoga
Practical
Approaching Mudra as a therapy – What it can do and what can't, tips before starting therapy, do's and don'ts of mudra and common questions related to the practice
Disease and its treatment with Mudras

– Which mudra to practice in which conditions and when not to

Common hand Mudras – Remember different mudras on fingertips
Mudra meditation session – A session giving tips to increase meditation efficiency with mudra
Mudras we will go to cover in these live sessions
All tattva mudras which constructed using one finger. For example, Akash Mudra, Shunya Mudra, Gyan Mudra, Vayu Mudra, Prithvi Mudra, Surya Mudra, Varun Mudra, Aditi Mudra, etc.
Mudras focusing on Ayurvedic doshas which are constructed using a combination of over two fingers. For example, Apana Mudra, Apana Vayu Mudra, Vyan Mudra, Vata Nashak Mudra, Prana Mudra, Kapha Nashak Mudra, Meow Mudra, etc.
Mudra therapy is effective for which health issues?
Hand mudras are effective in different physical and mental health conditions. When mudras are practised regularly for long enough, they can cure heart problems, diabetes, and insomnia and help manage high blood pressure. Although, some specific mudras are also helpful in pregnancy, weight loss, acidity, thyroid, etc.
There are some advanced mudras as well in yoga which help in strengthening pelvic floor muscles and thus cure piles and erectile dysfunction. For example, Ashwini mudra and vajroli mudra.
You might observe the short-term effects after mudra practise with meditation. It also helps relieve headaches, anxiety, anger, depression like mental disorders.
Meet Program's Instructor
Ashish, E-RYT 200, YACEP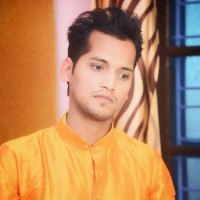 Ashish is a yoga alliance registered teacher and continuing education provider with more than 5 years of experience in yoga teaching. He is one of the people behind fitsri.com and currently responsible for content creation on the website. He manages the yoga content on a wide range of topics, including specific yoga practices, pranayama, meditation, yoga types, how-to guides etc.
Although he is currently working in yoga field, he is mainly from engineering background. In yoga, his main area of expertise is philosophy, mudra vigyan and therapeutic yoga.

As featured in

Details of the sessions
Date
13 to 19 March 2023 – 7 Days
Time
6:30 pm to 7:30 pm (India) / 9:00 am to 10:00 am (EST)
Medium
Zoom live webinar
Number of sessions
7 Sessions, about 60 minutes each. Recordings are available in case one missed or can't attend a live class.
Fee
₹4999 (Indian nationals)
$99 (International, non-Indian nationals)

Early Bird Discount *
₹3999 ₹4999 (Indian nationals)
$79 $99 (International, non-Indian nationals)

*Early bird discount applicable on registration before 25 February.
Book Your Spot
Frequently Asked Questions
Q. What happens when I press 'Book Your Spot'?
A. After you press "Book Your Spot" you will be redirected to the payment page. There you will see three payment modes available for Indian and International payments separately. Once you have paid, you will get the details about the online class in your email within a day.

In case you do not get the email from us within a day, please check your spam folder for an email from Fitsri. Or you can directly email us: contact[at]fitsri.com
Q. Who can join this Mudra Therapy program? And who shouldn't?
A. Mudra Therapy is suitable for almost everyone, irrespective of what health condition one is going through or what level of practitioner (beginner/advanced) one is. if you are a Yoga practitioner, Ayurveda healthcare consultant, healer or believer in the holistic practice of Ayurveda then this program would work wonders for you.

One would be unable to do hand mudras in real-time if there is a hand injury. However, in a therapy program, practices can be tailored according to individual conditions, if any.
Q. Do I need special equipment for practice?
A. No, Mudras' practice necessarily doesn't require the use of any kind of equipment. However if one has, as equipment keep a meditation cushion, block, and bolster nearby. You may also need a notebook and pen to make your notes.
Q. Am I supposed to be empty stomach before this online class?
A. It is recommended that you have taken no food at least 3 hours before a yoga class. Because Mudra practice is not such intense as a pose (asana) class usually is, if you're hungry, you can have some fruits and smoothies before class.
Q. Will there be QnA time If I have any questions?
A. Yes, after each class there will be a QnA time of 15 minutes where you can ask the teacher your questions.
Q. I have some other queries. How to contact you?
A. You can contact us directly at contact(at)fitsri.com for any query related to this program.