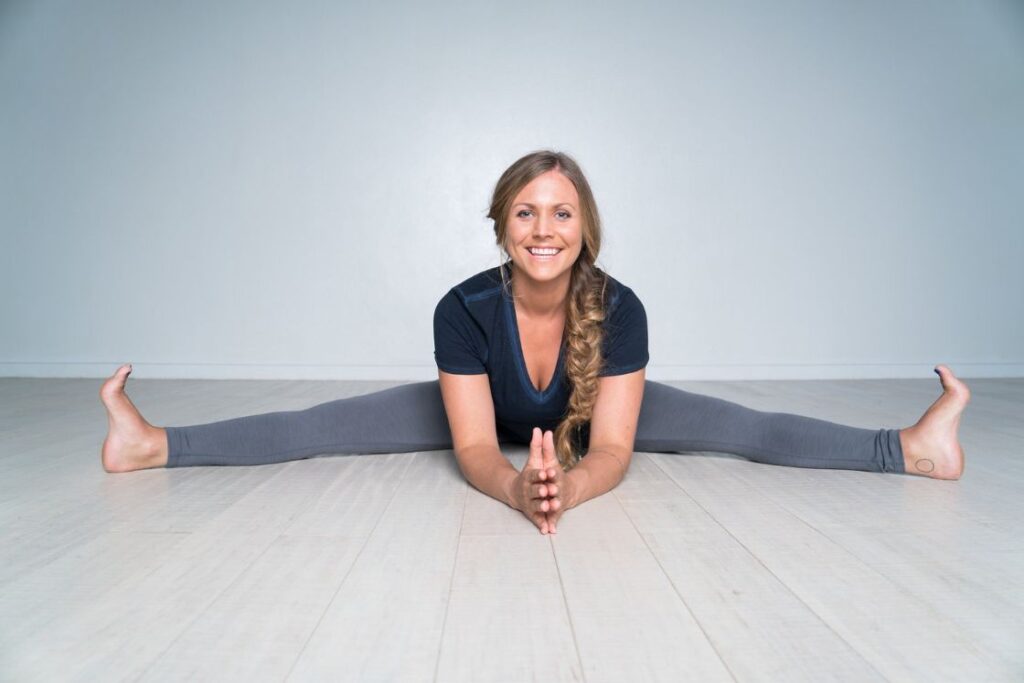 Discover the captivating journey of Rachel Brathen, from her fascinating biography to her loving family, including her husband and daughter, and gain insight into her yoga teaching style and the influential yoga books she has authored. Delve into the inspiring life of Rachel Brathen in this comprehensive article.
Rachel Brathen, widely known as "Yoga Girl," is a prominent influencer in the field of yoga and holistic wellness. A native of Sweden, the yoga teacher has gained worldwide recognition for her contributions to yoga, wellness, and mindfulness. Rachel's journey to yoga began in her teens and led her to become a certified Ashtanga yoga teacher, captivating a worldwide audience with her dedication.
Rachel Brathen, in addition to her teaching, is a bestselling author celebrated for "Yoga Girl." She is a social media sensation, entrepreneur, non-profit founder, and podcast host through Yoga Girl®. Her dedication to wellness, positivity, and social causes is evident in her mission trips and initiatives, aimed at creating a positive global impact.
Rachel Brathen Bio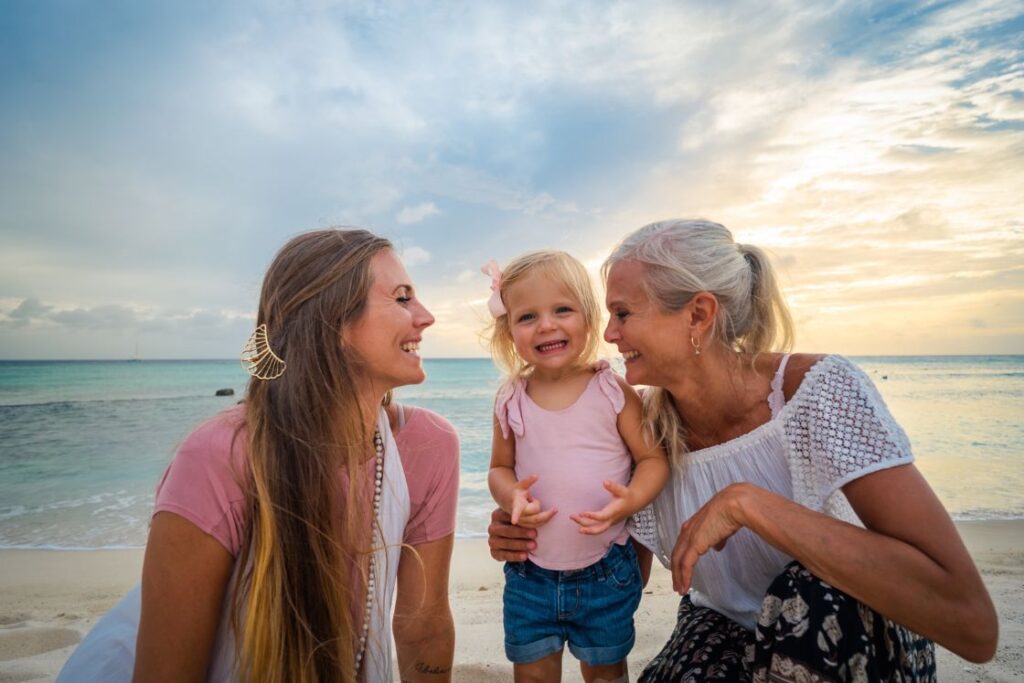 Early Life
Rachel Brathen, widely known as "Yoga Girl," was born on October 5, 1988, in Uppsala, Sweden. Her early life was marked by great challenges, including the divorce of her parents when she was just two years old. Tragically, she suffered another loss when her stepfather Stefan died in a plane crash, which further complicated her growing up.
Husband
Rachel Brathen is married to Dennis Schoneveld. They frequently discuss their relationship on the Yoga Girl Podcast, covering topics like love, intimacy, balance, and communication. Dennis is a recurring guest on the podcast, offering insights into their married life and making them a cherished couple in the podcast's community.
Family Background
Rachel Brathen's family background includes her mother, Shama Persson, who runs the blog "Selflove & Support," and a younger sister named Emelie. Her family life has influenced her journey to yoga and wellness. Rachel is also the mother of a daughter named Lea Luna, and her experiences with motherhood have contributed to her personal growth and life experiences.
Education
Rachel Brathen, born October 5, 1988 in Sweden, began her yoga journey after graduating from secondary school. Her passion led her to Costa Rica, where she stayed for three years and immersed herself in the practice. Rachel became a pioneer of stand-up paddleboard yoga (SUP yoga), which she introduced to her classes in 2009.
Rachel Brathen's Yoga Journey and Teaching Style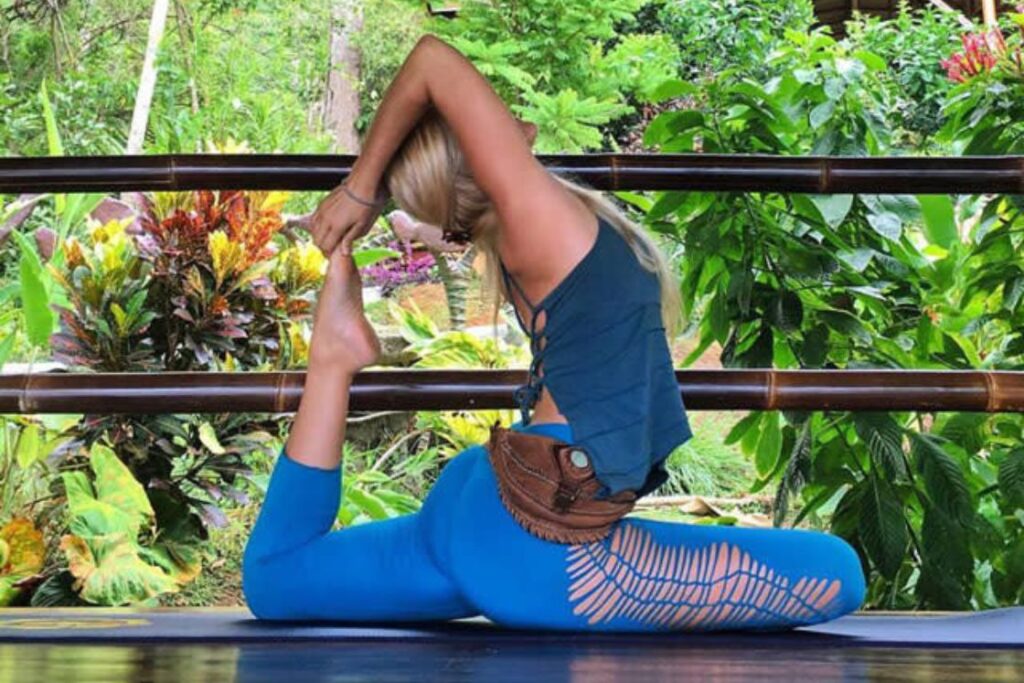 Yoga Journey
Rachel Brathen's journey into yoga began during her teenage years while she was traveling in Costa Rica. It was there that she attended her first yoga class, which left a profound impact on her. She discovered the physical, mental, and spiritual benefits of yoga and decided to delve deeper into the practice.
Rachel's yoga journey took her to various places, including Central America and Aruba. She immersed herself in the study and practice of yoga, eventually becoming a certified yoga teacher. Her experiences while traveling and learning from different yoga communities shaped her unique perspective on yoga and mindfulness.
Her Teaching Style: Vinyasa Flow and SUP Yoga
Rachel Brathen's teaching style is known for its authenticity, accessibility, and inclusivity. She has a warm and friendly approach to yoga, which makes it more relatable to a wide audience. Here are some key aspects of her teaching style:
Mindfulness and Self-Acceptance: Rachel emphasizes the importance of mindfulness and self-acceptance in her teachings. She encourages her students to embrace their imperfections and find inner peace through yoga.
Yoga for All: Rachel believes that yoga is for everyone, regardless of age, body type, or fitness level. Her classes and guidance are designed to be accessible to beginners and experienced yogis alike.
Blend of Traditional and Modern Yoga: She combines traditional yoga practices with modern approaches to wellness, making her teachings relevant to contemporary lifestyles.
Paddleboard Yoga: Rachel is a pioneer of paddle board yoga, a unique form of yoga practiced on stand-up paddleboards in the water. This innovation adds an element of balance and nature connection to her teaching.
Influential Teachers and Mentors
While Rachel Brathen's yoga journey was primarily self-driven and influenced by her travels, she acknowledges the collective wisdom of various yoga communities she encountered along the way.
Although she hasn't mentioned specific influential teachers or mentors prominently in the public domain, her experiences with different yoga styles and cultures have collectively shaped her teaching style and philosophy.
Rachel's ability to connect with her students on a personal level, share her own vulnerabilities, and promote holistic well-being has made her a respected figure in the global yoga community. Her journey from a young traveller attending her first yoga class to becoming a renowned yoga teacher and influencer continues to inspire many on their own paths of self-discovery and yoga practice.
Rachel Brathen's Contribution to the Yoga Community
Sgt. Pepper's Friends and Yoga Girl® Foundation
With the support of dedicated staff and volunteers, she operates Sgt. Pepper's Friends, an animal rescue foundation in Aruba, and the Yoga Girl® Foundation, which focuses on assisting women and children in need.
Island Yoga: A Yoga Haven
In 2017, Rachel and her husband Dennis established Island Yoga, the Caribbean's largest yoga studio. This vibrant space has become a hub for yoga teacher training, retreats, workshops, and year-round classes, promoting wellness and mindfulness in the region.
Rachel Brathen Books
Rachel Brathen, known as "Yoga Girl," has authored several books that have made a significant impact on the yoga and wellness community. Here is a list of her published books along with descriptions of their impact: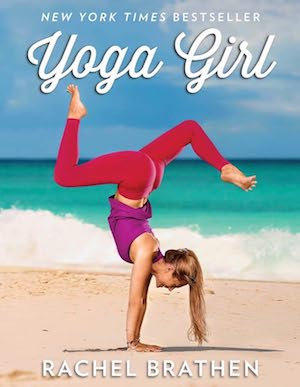 Description: "Yoga Girl" is Rachel Brathen's debut book. It combines her personal journey with yoga, offering insights into her life, yoga practice, and the importance of mindfulness.
Impact: This book resonated with yoga enthusiasts and those seeking a more mindful lifestyle. It encouraged readers to explore yoga as a means of healing and self-discovery, making yoga more accessible to a broader audience.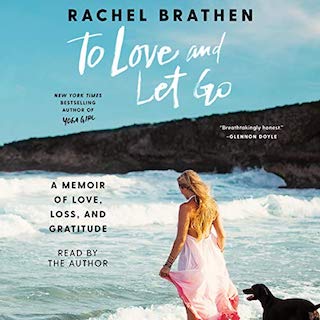 Description: In this memoir, Rachel Brathen shares her experiences of love, loss, and the healing power of yoga and mindfulness. She reflects on her journey from grief to gratitude.
Impact: "To Love and Let Go" touched the hearts of readers dealing with grief and loss, offering them solace and inspiration. It reinforced the idea that yoga and mindfulness can be valuable tools for emotional healing.
FAQs About Rachel Brathen
Q1. Who is Rachel Brathen?
Rachel Brathen is a Swedish yoga instructor, entrepreneur, blogger, and social media influencer best known for her "Yoga Girl" brand.
Q2. How old is Rachel Brathen?
The famous yogini Rachel Brathen is currently 34 years old (as of September 2023).
Q3. Where does Rachel Brathen live in 2023?
Rachel Brathen now lives in Aruba with her family, having relocated there from her native Sweden in 2010.
Q4. Who is Rachel Brathen's husband?
Rachel Brathen's husband is Dennis Schoneveld, an Aruban surfer and real estate businessman she met on the island in 2008.
Q5. What is the name and age of Rachel Brathen's daughter?
Rachel Brathen's daughter's name is Lea Luna and she is 4 years old.
Q6. What is Rachel Brathen's net worth?
According to publically available resources, Rachel Brathen's estimated net worth is around $2 million accrued through her yoga business and partnerships.
Q7. What are some of Rachel Brathen's published books?
Rachel Brathen has authored several books, including "Yoga Girl," "To Love and Let Go," and "Yoga Every Damn Day." These books blend personal stories with yoga and mindfulness teachings.
Q8. Where can I find Rachel Brathen's Podcasts and Content?
Rachel Brathen hosts podcasts like "The Daily Practice with Rachel Brathen" and "Yoga Girl Daily." Her content is available on various podcast platforms and on her website.