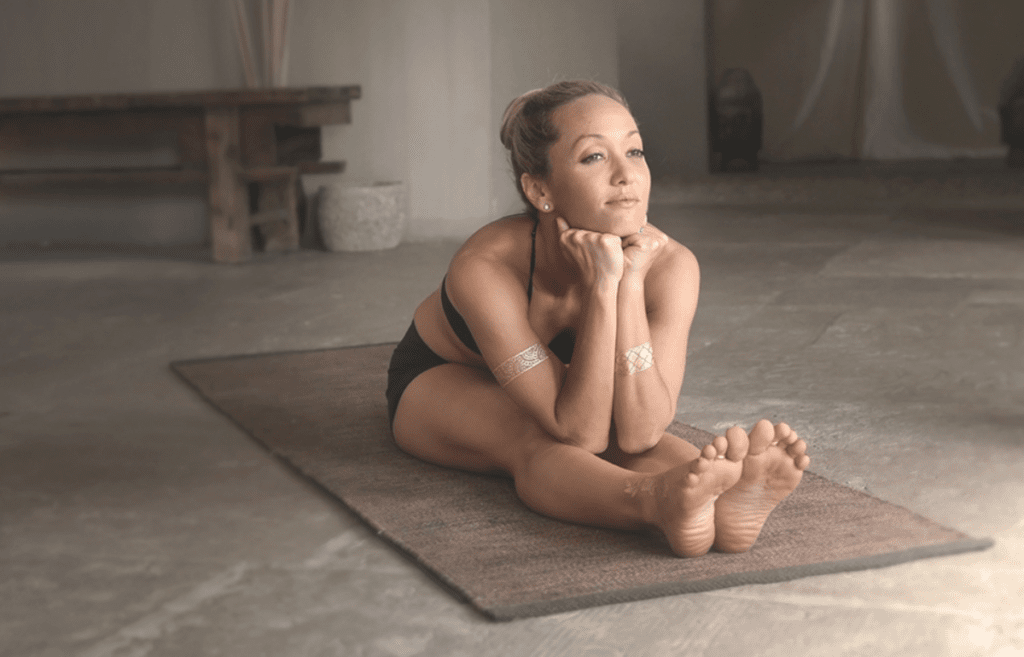 Explore Kino Macgregor's fascinating journey, from her bio to her husband, diet, height, and yoga books. Discover the inspiring life of Kino Macgregor in this comprehensive article.
Kino Macgregor, born on September 12, 1977, is a prominent name in the world of Ashtanga Yoga. Her journey from battling depression in New York City to becoming a certified Ashtanga Yoga teacher is a remarkable story of personal transformation and dedication to the ancient practice of yoga.
As a notable American Ashtanga Yoga teacher, author, entrepreneur, influencer, inspirational speaker, and video producer, Kino Macgregor has not only made significant strides in her yoga career but has also inspired countless individuals worldwide. Her story is one of resilience, passion, and a deep commitment to the practice of yoga.
Kino Macgregor Bio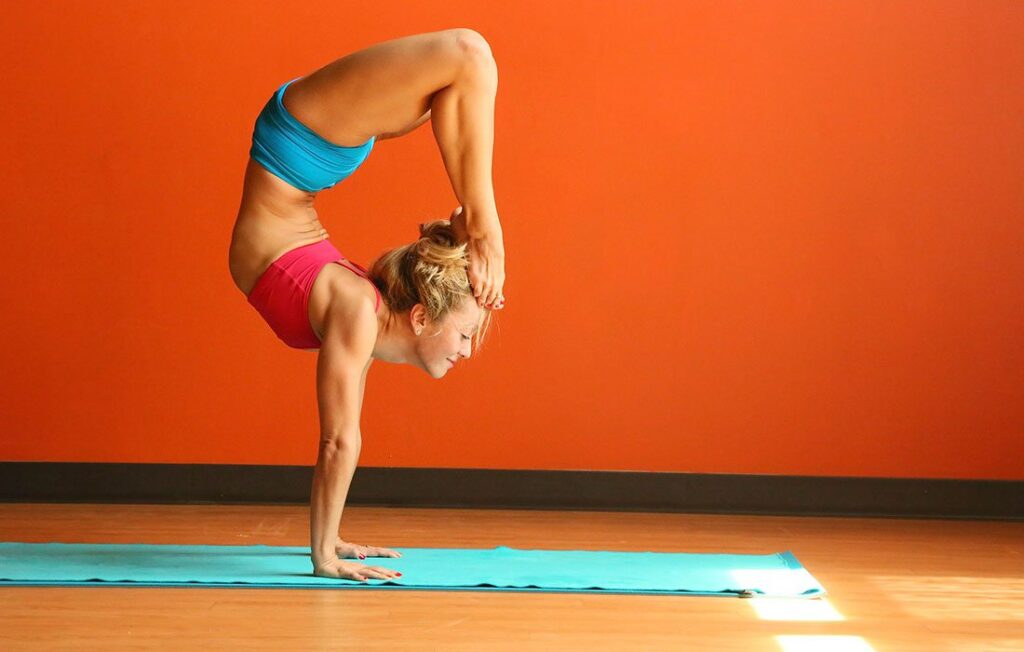 Early life and education
Kino Anne MacGregor was born and raised in Miami, Florida, and her heritage reflects a blend of Scottish and Japanese roots. She embarked on her educational journey at Palmetto High School, graduating in 1995.
Her pursuit of knowledge led her to New York University, where she earned a master's degree in interdisciplinary studies and holistic health. It was during these formative years that Kino's path towards yoga began to take shape.
Her Introduction to Yoga
In the bustling streets of New York City, Kino found solace in her first Ashtanga Mysore style practice while wrestling with depression. This encounter would mark the beginning of a transformative journey that would eventually lead her back to Miami Beach.
Dedication to Ashtanga
At the age of 19, Kino started practising yoga, and after three years of Mysore style and Ashtanga practice, she embarked on a seven-year pilgrimage to Mysore, India, to study Ashtanga Yoga at the K Pattabhi Jois Ashtanga Yoga Institute.
Her dedication to the practice and her desire to learn from the masters of Ashtanga Yoga paved the way for her remarkable career.
Influence and Reach
Kino's influence extends far beyond the mat. Her Instagram account "KinoYoga" boasts millions of followers, and her YouTube channel has garnered over 140 million views since 2011.
Kino MacGregor has garnered an impressive online presence with 1.1 million dedicated followers on her Instagram account, 'KinoYoga.' On YouTube, her channel boasts over 806,000 subscribers, making her a prominent figure in the global yoga community.
With her insightful content, Kino has touched the lives of countless yoga enthusiasts, inspiring them on their own yoga journeys. Her reach extends far beyond the yoga mat, as she continues to share her wisdom, experiences, and passion for yoga with a growing online community.
Current Practice
Today, Kino Macgregor continues her yoga journey, practising the Fifth Series (Advanced Series C) within the Ashtanga Yoga method. She also explores Vipassana meditation, adding another layer of depth to her spiritual practice.
Kino Macgregor's Personal Life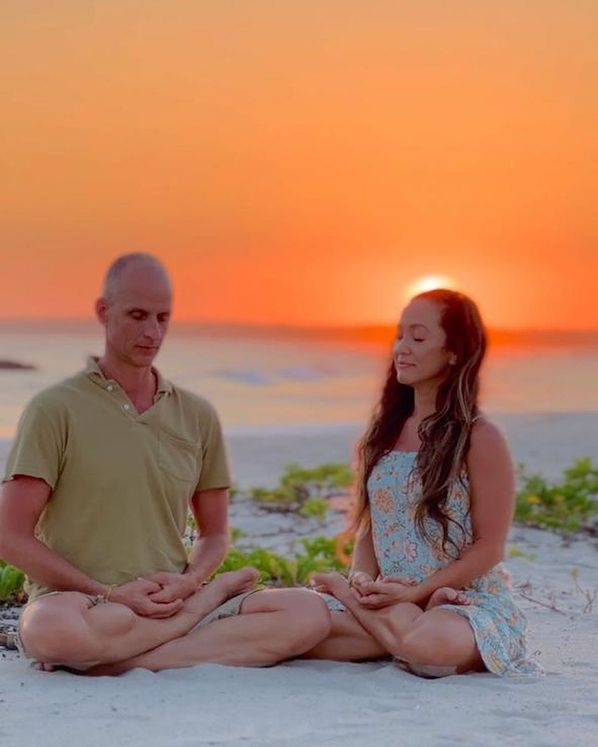 Husband
Kino's personal life includes a deep partnership with her husband, Tim Feldmann. Kino has been married to Tim Feldmann since 2013. Their shared passion for yoga and holistic living has not only strengthened their relationship but also contributed to their joint ventures in the yoga world.
Family
While Kino Macgregor's dedication to yoga is evident, questions often arise about her family life. Does Kino have any children or kids? According to publicly available information, Kino MacGregor does not have any children. She has spoken about her desire to have children in the past, but there is no indication that she has become pregnant or adopted.
Ultimately, Kino MacGregor's personal life is private and she is not required to disclose any information about her family planning.
Bali Connection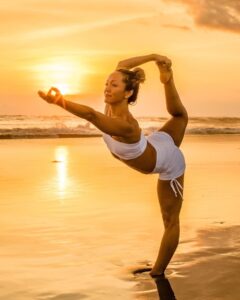 Kino's connection to Bali is marked by her active involvement in the island's yoga community. She has hosted yoga retreats and events in Bali, providing participants with the opportunity to embrace yoga practice amidst Bali's serene and spiritually rich environment.
Bali's vibrant yoga and wellness scene aligns perfectly with Kino's mission to share the benefits of yoga globally, and her retreats in Bali serve as a testament to her dedication to inspiring and guiding individuals on their yoga journeys.
Where does Kino MacGregor live in 2023?
Kino MacGregor teaches and resides primarily in Miami, Florida, where she co-founded the Miami Life Center, serving as both an offline and online yoga studio.
The Miami Life Center offers physical classes, workshops, and retreats, while Kino also provides online yoga classes and content through her website, kinoyoga.com, enabling a global audience to access her teachings remotely. In addition to her studio, Kino is a co-founder of Miami Yoga Magazine and actively promotes yoga through various platforms and organizations.
Kino Macgregor's Physical Attributes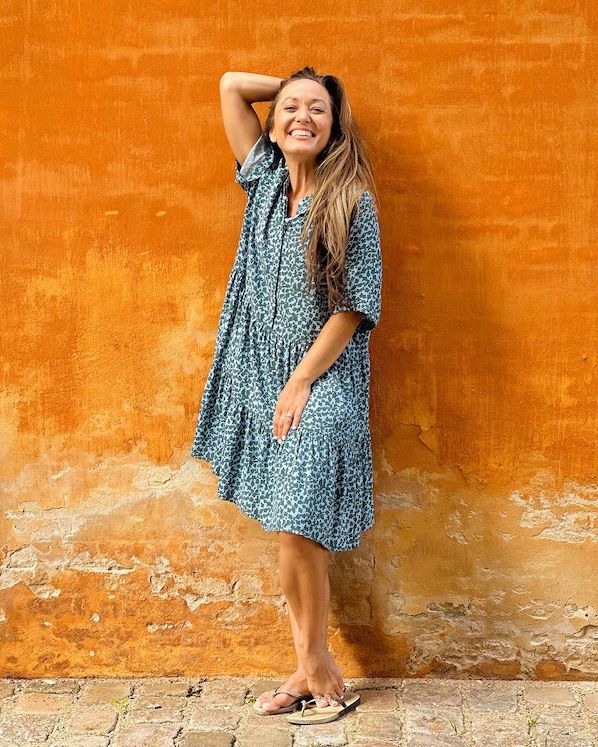 Height: Kino Macgregor's physical attributes have always been of interest to her followers. Kino MacGregor's height is approximately 5 feet 7 inches (170 cm).
Daily Yoga Routine: Kino MacGregor's daily yoga routine is centred around the Ashtanga Yoga method, a rigorous and disciplined practice. She typically begins her day with a morning Ashtanga practice, which includes a series of asanas (yoga postures) and vinyasas (breath-linked movements) designed to build strength and flexibility.
Kino emphasizes consistency and dedication in her practice, often encouraging practitioners to establish a regular routine to experience the transformative benefits of yoga. Her commitment to daily practice has contributed to her expertise as a renowned Ashtanga yoga teacher and practitioner.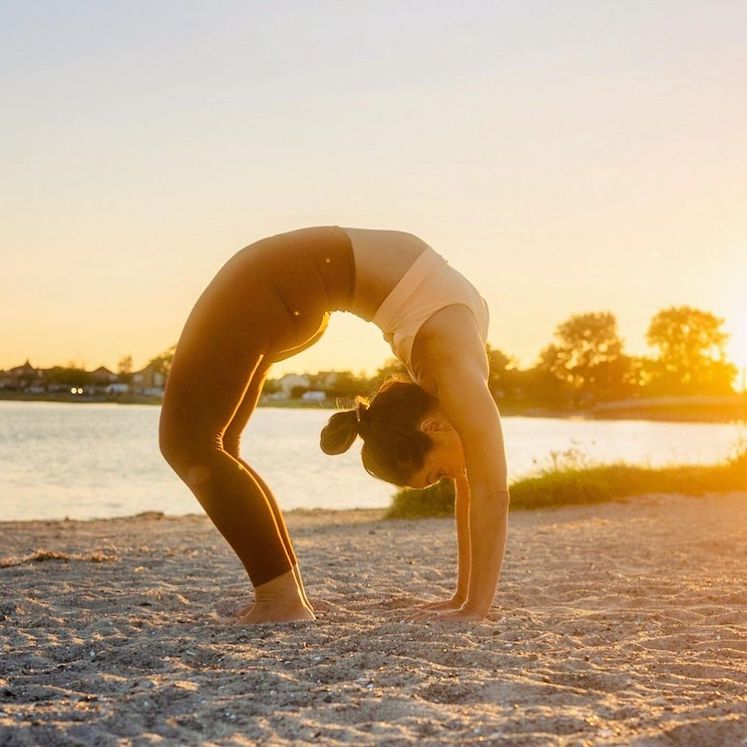 Favorite Yoga Poses: Kino Macgregor has mastered numerous challenging yoga poses over the years. Kino has several favourite yoga poses, and her practice is rooted in the traditional Ashtanga Yoga series.
Some of her favourite poses include challenging asanas like Marichyasana D, a seated twist that requires deep flexibility and strength, and Kapotasana, a backbend that demands great spinal flexibility and control. Additionally, she enjoys practising challenging arm balances like Bakasana (Crow Pose) and Sirsasana (Headstand), which require balance and concentration.
Flexibility and Asana Journey: Kino MacGregor's exceptional flexibility and advanced asana journey are a result of her unwavering dedication to Ashtanga Yoga. Starting her yoga journey at 19, she spent seven years in Mysore mastering each pose in the Ashtanga primary series. Her precise practice, combined with deep and controlled breathing, allowed her to build strength and flexibility progressively. Kino's commitment to mindfulness and self-awareness further enhances her practice, serving as an inspiring example of the transformative potential of yoga.
Injury Management: Kino has navigated her yoga journey with resilience in the face of injuries. Although specific details of her injuries are not extensively documented, yoga practitioners, particularly those in disciplines like Ashtanga, often encounter physical strains. Kino's approach likely aligns with the yoga community's emphasis on self-awareness, mindfulness, and seeking professional guidance when needed.
Kino prioritizes proper alignment, technique, and patience in her practice, reducing the risk of injuries. While injuries are an inherent part of any demanding discipline, Kino's dedication to yoga and her adaptability contribute to her continued success as both a teacher and practitioner.
Kino Macgregor Diet
As an athlete and yogi, a yogic diet plays a crucial role in Kino's life.
Kino MacGregor follows a vegetarian diet for ethical and environmental reasons. Her commitment to ahimsa (non-violence) aligns with her dietary choices, as she believes in living compassionately towards all living beings and reducing her impact on the planet.
In the video, Kino MacGregor discusses the benefits of a vegetarian diet for yoga practitioners, emphasizing its alignment with yoga's ethical principles. She advises that while diet can support yoga practice, there are no instant solutions, and a balanced vegetarian diet is the key to nurturing a sustainable yoga journey.
Her vegetarian diet primarily consists of whole, unprocessed foods. Kino incorporates plenty of fruits, vegetables, legumes, and whole grains into her meals. Additionally, she includes dairy products like yogurt and cheese.
Notably, Kino avoids processed foods, sugary drinks, excessive caffeine, meat, and fish. Her dietary preferences are rooted in her belief that a vegetarian diet contributes to her overall health and vitality.
Kino MacGregor's dedication to a vegetarian lifestyle reflects her commitment to well-being and her values of compassion for both the planet and its inhabitants.
Kino Macgregor's Books and Literary Contributions
Kino Macgregor's contributions to the yoga community extend to her literary works. She has authored several books related to yoga.
The Yogi Assignment (2017): Kino's book "The Yogi Assignment: A 30-Day Program for Bringing Yoga Practice and Wisdom to Your Everyday Life" published in 2017 has received positive reviews. In this book, Kino delves into the integration of yoga practice and its profound wisdom into daily life. It provides readers with valuable insights into developing mindfulness, compassion, and self-awareness through yoga.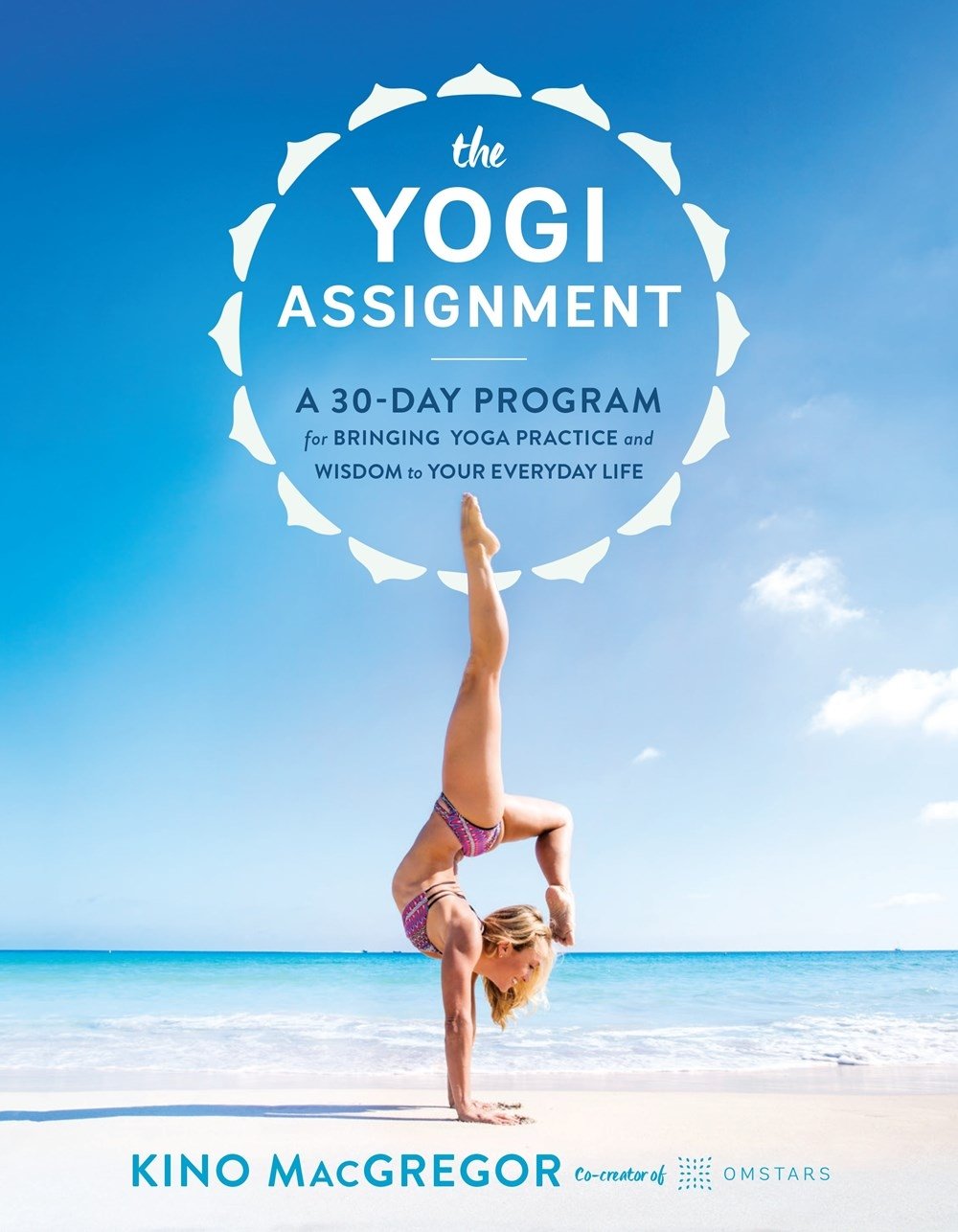 The Power of Ashtanga Yoga (2013): This book is a memoir of Kino's own journey with Ashtanga yoga. She shares her personal stories and insights, as well as practical advice for anyone who is interested in practising Ashtanga yoga.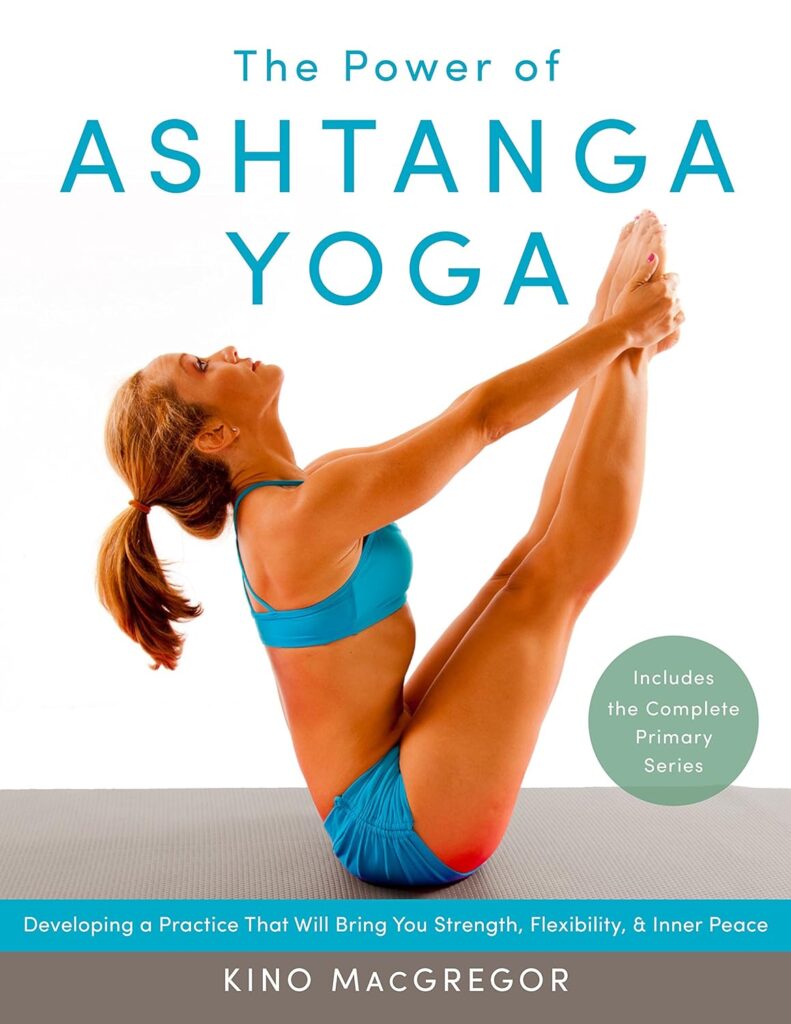 Act of Love: Radically Reprogram Your Mind (2022): In this book, Kino MacGregor shares her personal journey to living a life of love and happiness. She argues that we can all create a more fulfilling and meaningful life by choosing to act from love in all that we do.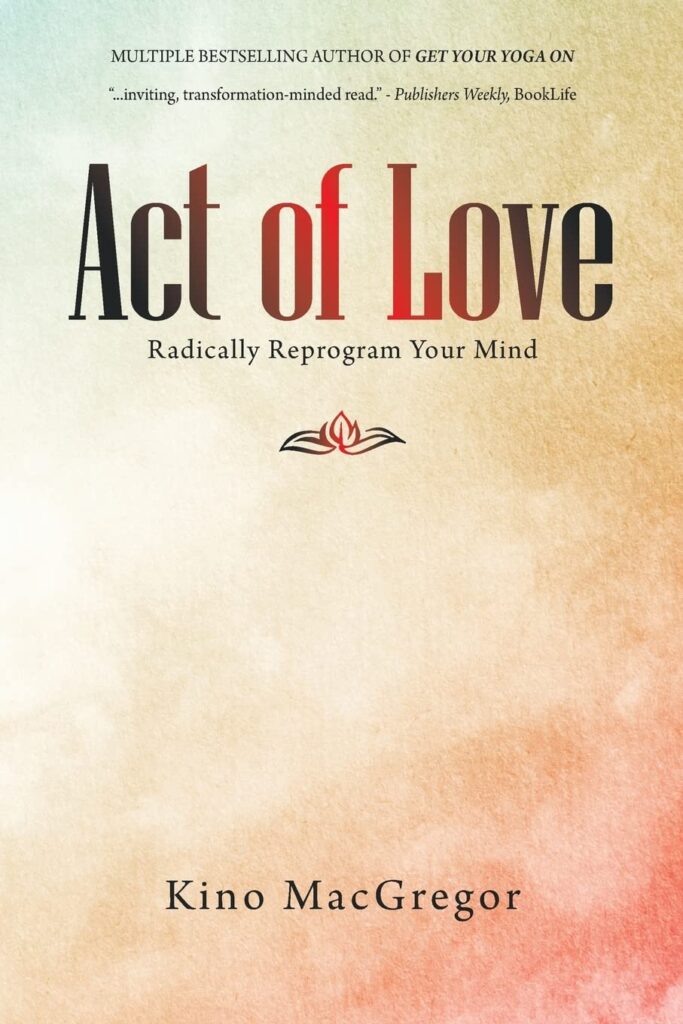 Miami Yoga Magazine: Kino Macgregor is the creator of Miami Yoga Magazine, which started in 2012. It features articles, interviews, and insights related to yoga, mindfulness, and holistic living, providing valuable information and inspiration to the local yoga community.
Conclusion
Kino Macgregor's journey is an inspiring narrative of personal growth, dedication to yoga, and making a profound impact on the global yoga community. From her early introduction to Ashtanga Yoga to becoming a certified teacher, author, entrepreneur, and influencer, Kino has shown that yoga is not just a practice but a way of life.
Her contributions extend beyond the mat, encompassing her literary works, online platforms, and the yoga studios she has established. Kino's dedication to yoga, holistic health, and consciousness has resonated with millions of followers worldwide.
As we reflect on her life, work, and family, it becomes evident that Kino Macgregor is not only a yoga icon but also a source of inspiration for those seeking transformation through yoga and mindfulness.
FAQs about Kino MacGregor
Q1. How did Kino MacGregor get into yoga/Ashtanga yoga?
Kino discovered Ashtanga yoga in New York City while battling depression, which sparked her journey into yoga.
Q2. Is Kino MacGregor married?
Yes, Kino MacGregor is married to Tim Feldmann, a fellow yogi and her partner in various yoga ventures.
Q3. Does Kino MacGregor have any children/kids?
Kino's family life includes her husband, Tim Feldmann, but they do not have children.

Q4. What is Kino MacGregor's daily/regular yoga routine?
Kino practices yoga daily, with a focus on Ashtanga Yoga and Vipassana meditation.
Q5. What are Kino MacGregor's favorite yoga poses?
Kino has mastered numerous yoga poses, but she often highlights challenging postures like handstands and backbends.
Q6. What is Kino MacGregor's diet like?
Kino follows a vegetarian, balanced and nutritious diet, emphasizing the importance of mindful eating for yogis.
Q7. Where does Kino MacGregor teach/live?
Kino teaches yoga internationally, and she and her husband Tim Feldmann run the Miami Life Center in Miami Beach, Florida.
Q8. What is Kino MacGregor's height?
Kino MacGregor's height is approximately 5 feet 6 inches (167 cm).
Q9. How old is Kino MacGregor?
Kino MacGregor was born on September 12, 1977. As of September, 2023, she is 46 years old.
Q10. What is Kino MacGregor's net worth?
Kino MacGregor's net worth is estimated to be between $1 million and $5 million. She has earned her wealth through her various careers as a yoga teacher, author, speaker, and entrepreneur.
Q11. What are Kino MacGregor's contributions to the yoga community?
Kino MacGregor's contributions include books, online platforms like OmStars, and her yoga studio, Miami Life Center, which have enriched the yoga community.
Sources
For a comprehensive understanding of Kino Macgregor's life and work, the information in this article was drawn from various sources, including:
Elle
Kino MacGregor's official website
Miami Yoga Magazine
OmStars
Miami Life Center
Yoga Journal
Yoga Alliance
Ashtanga.com
London Real
Shape Magazine
Yoga Journal
Ashtanga Dispatch
South Florida Magazine
Tim Feldmann Official Website
Miami New Times
Brain Bar
Elephant Journal
WellFest
These sources collectively provide a comprehensive view of Kino Macgregor bio, life and contributions to the world of yoga specially Ashtanga yoga style.