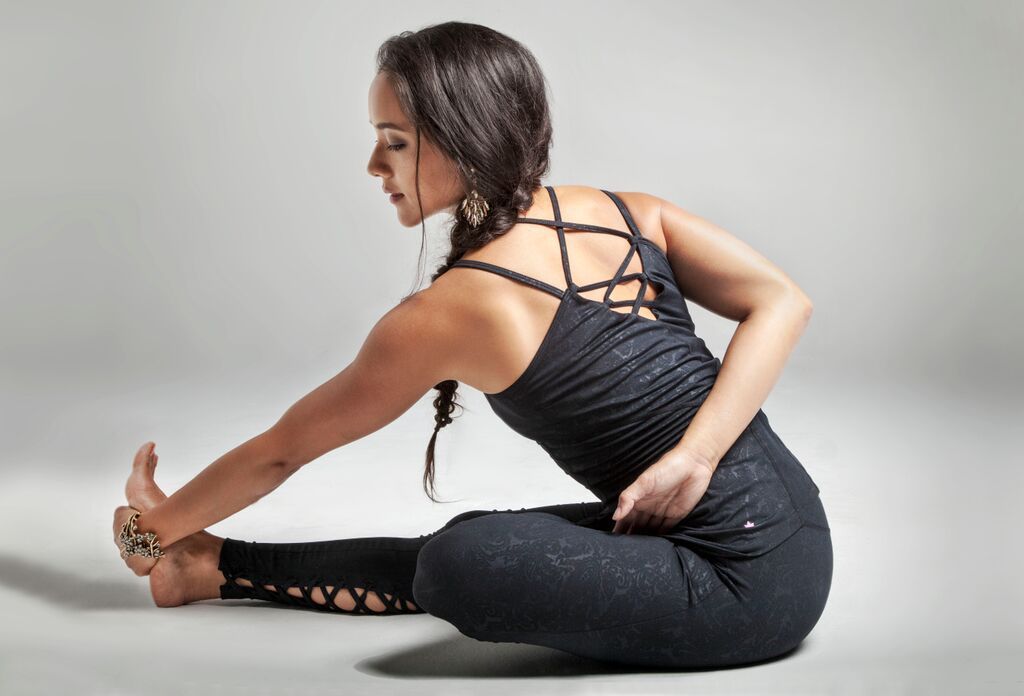 Briohny Smyth is a prominent figure in the world of yoga, celebrated for her influential journey in yoga practice and teaching. Let's delve into her life journey, explore her background, husband, age, net worth, and discover her "Aligned" Yoga teacher training program.
Briohny's journey in yoga began early, and her dedication to the practice shines through in her signature classes, which blend an invigorating flow with precise alignment instruction. Her unique style has garnered a devoted following and has left a lasting impact on yoga enthusiasts worldwide.
In the digital age, Briohny has leveraged social media and online platforms to connect with a broader audience. Her online presence, including her YouTube channel, "Yoga with Briohny," has allowed her to share her passion for yoga and wellness with a global community.
Briohny Smyth's Early Life:
Briohny Smyth, an entrepreneur and yoga teacher, hails from the United States. Her journey into yoga began in 1999 when she encountered personal struggles with anorexia and bulimia. This pivotal moment led her on a transformative path, evolving into an internationally acclaimed yogini. She has left an indelible mark on the yoga community.
Briohny Smyth holds a Master's in Business from the London School of Economics (LSE). She spent her earlier years in Thailand, a music industry hub in Southeast Asia, touring extensively across the region for a decade, including countries like Malaysia, Indonesia, Cambodia, Vietnam, Burma, and Japan.
At 21, motherhood led her to move to Texas with her first husband, based in Houston. Together, they established a fashion business that grew to 460 stores worldwide.
Age
Briohny Smyth's age is 40 years old as of September 2023, and she was born on January 27, 1983, in the United States. Her life journey includes an earlier career as a pop star in Asia from the age of 11 to 21, followed by her prominent role as a yoga teacher and mentor, making her a multifaceted individual with diverse experiences and talents.
Briohny Smyth's Family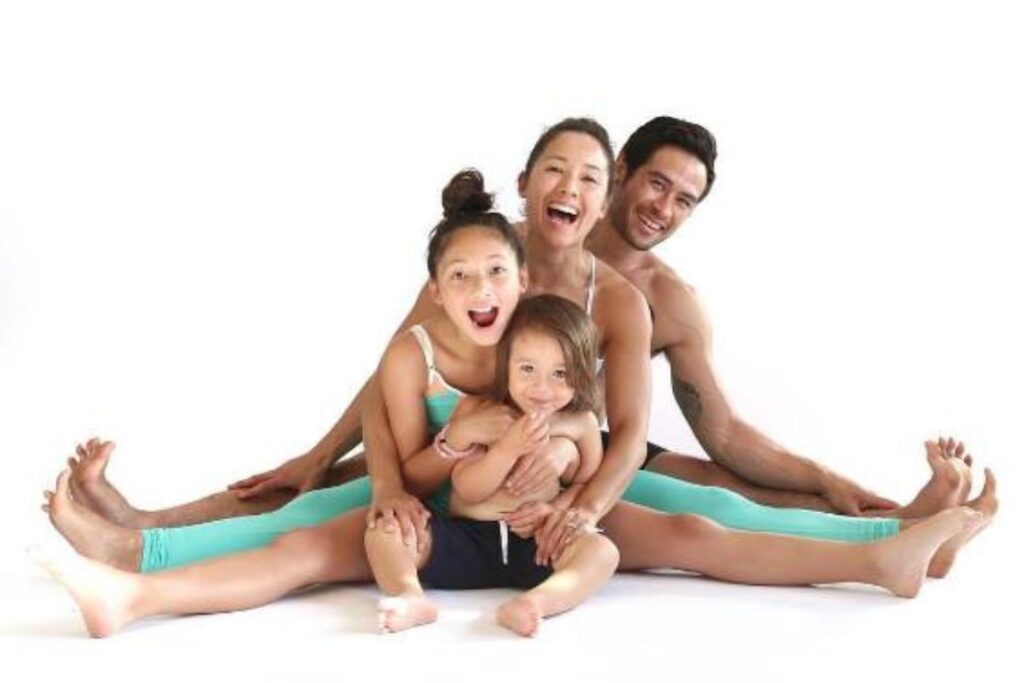 Briohny Smyth was born in the United States and grew up in a close-knit family. She values the presence of her mother, who continues to live with her, and considers it a reflection of the strong bonds often associated with Asian families.
Briohny Smyth was previously married to her husband, Dice Iida-Klein. However, they later divorced. Together, they have two children.
Briohny Smyth's Husband
Briohny Smyth's husband is Dice Iida-Klein. The couple, both renowned yoga instructors, garnered attention in the yoga community for their partnership and shared passion for yoga and Acro Yoga. While they were once married, they have since gone through a divorce, as Briohny Smyth has spoken about their separation and the process of letting go of their marriage in the past.
Net Worth
According to public resources, Briohny Smyth's net worth is estimated to be between $1 million and $3 million. She is a well-known yoga teacher and entrepreneur, with her online Yoga School, Aligned, contributing to her financial success. While her precise net worth may vary over time, this range provides an approximate picture of her financial standing.
Briohny Smyth's Vinyasa Yoga Style
Briohny Smyth is a renowned yoga instructor known for her expertise in Vinyasa Yoga, a popular and dynamic style of yoga. Vinyasa Yoga focuses on the synchronization of breath with a continuous flow of yoga poses.
Characteristics of Briohny Smyth's Vinyasa Yoga
Dynamic Flow: Briohny's Vinyasa Yoga classes are characterized by a dynamic and fluid sequence of yoga poses. Participants move from one pose to another with the rhythm of their breath.
Breath Awareness: Central to Vinyasa Yoga is the emphasis on breath awareness. Briohny encourages her students to coordinate each movement with their breath, promoting mindfulness and presence during the practice.
Strength and Flexibility: Vinyasa Yoga, as taught by Briohny, helps build both physical strength and flexibility. The practice often includes challenging poses that require core strength and balance.
Total Body Workout: It provides a complete workout for the body, engaging various muscle groups and enhancing cardiovascular fitness.
Creativity: Briohny's classes often incorporate creative sequences and transitions between poses, keeping the practice engaging and stimulating.
Briohny Smyth Aligned Yoga Teacher Training: Transform Your Practice and Teaching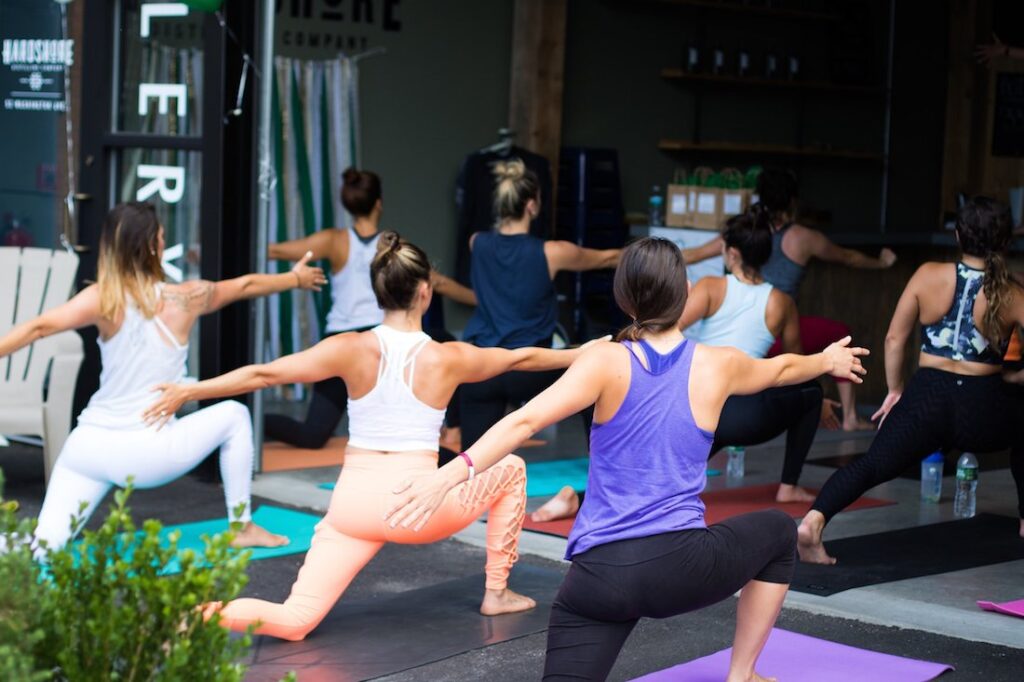 Briohny Smyth offers the Aligned Yoga Teacher Training program, which is designed to provide comprehensive training in yoga instruction. This program is available online and consists of a rigorous curriculum that covers various aspects of yoga, including history, anatomy, alignment, sequencing, and more. It offers a thorough and challenging training experience for aspiring yoga teachers.
Here are some key details about Briohny Smyth's Aligned Yoga Teacher Training program:
Online Format: The program is available online, allowing participants to study and practice yoga from the comfort of their own homes.
Thorough Training: The training is known for its depth and thoroughness, ensuring that participants gain a strong foundation in yoga teaching.
Curriculum: The curriculum includes topics such as yoga history, anatomy, alignment principles, sequencing, and other essential aspects of teaching yoga.
Certification: Successful completion of the program leads to certification, acknowledging participants as trained yoga instructors.
Positive Reviews: Many participants have shared positive experiences and reviews of the program, highlighting its effectiveness and quality.
Duration: The duration of the training may vary, and participants typically progress through the program at their own pace.
Briohny Smyth FAQs
Who is Briohny Smyth?
Briohny Smyth is a renowned yoga teacher, entrepreneur, and influencer known for her contributions to the world of yoga and wellness.
Who is Briohny Smyth Husband?

Briohny Smyth's husband is Dice Iida-Klein. They were married and practiced yoga together, gaining recognition for their yoga and acrobatic skills. However, they have since separated and discussed splitting, as reported in 2017.

What is Briohny Smyth's Age?

As of her birthdate on January 27, 1983, Briohny Smyth is currently 40 years old.

What is Briohny Smyth's Height?

She is approximately 5 feet 6 inches tall (about 1.68 meters)
Does Briohny Smyth Offer Yoga Teacher Training?
Yes, Briohny Smyth offers yoga teacher training programs through Aligned Yoga School. These programs are designed to help individuals deepen their understanding of yoga and become certified yoga instructors.

What is Aligned Yoga?
Aligned Yoga is a yoga style created by Briohny Smyth. She provides teacher training programs and online content that help people align their physical practice with their life's purpose and passion.
What was the Impact of Briohny Smyth's Equinox Video?

Briohny Smyth's Equinox video had a significant impact on the yoga community, sparking discussions about body positivity, yoga practice, and the artistry of yoga poses.

What is Briohny Smyth's Net Worth?

According to publically available resources, Briohny Smyth estimated net worth is around $1 to $3 million accrued through her yoga business and partnerships.