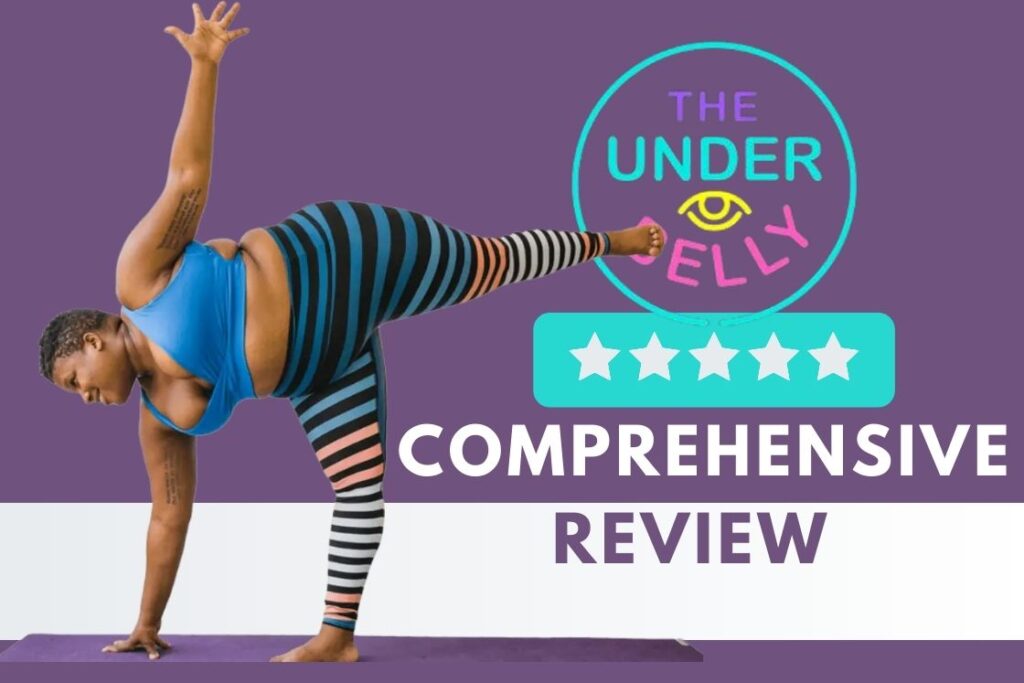 People on the internet searching that Is Underbelly Yoga Worth It in 2023? Let's dive into this comprehensive review guide.
Jessamyn Stanley, an acclaimed yoga teacher, author, and body-positivity advocate, has made waves in the world of wellness with her innovative approach to yoga known as Underbelly Yoga. This digital wellness experience, designed to embrace wellness your way, has garnered attention for its inclusivity and empowering philosophy.
Who is Jessamyn Stanley?
Jessamyn Stanley is a prominent figure in the world of yoga, known for her inspiring journey and impact on the yoga community. Born in 1987, Jessamyn is currently in her mid-thirties, bringing a youthful and relatable energy to her practice.
Her educational background includes a degree in Political Science and a Master of Arts in Arts Administration from the University of the South in Sewanee, Tennessee. Her academic achievements reflect her commitment to knowledge and personal growth.
Jessamyn's yoga style is characterized by its inclusivity and body-positivity. She champions the idea that yoga is for everyone, regardless of body shape or size. Her approach to yoga emphasizes self-acceptance and self-love, making her a beacon of positivity in the wellness world.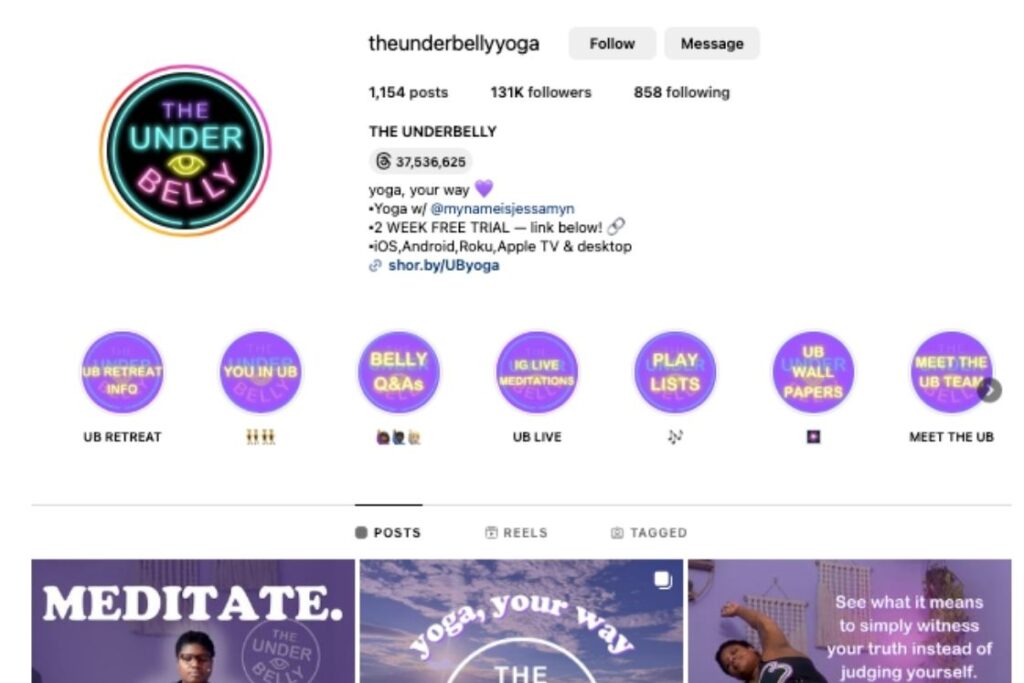 She rose to fame through her Instagram presence, where she shares her yoga journey and promotes self-confidence. Her authenticity and unwavering commitment to body positivity have garnered her a massive following with 132k followers on Instagram and 66.2K subscribers on her YouTube channel till today 20 September 2023.
Jesamyn Stanley Books
Jessamyn Stanley is also an accomplished author, known for her inspiring book "Every Body Yoga," which guides readers to embrace yoga's inclusivity.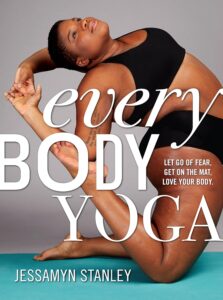 "Every Body Yoga: Let Go of Fear, Get On the Mat, Love Your Body" – In this book Jessamyn Stanley challenges stereotypes in the yoga world. It provides inspiration to beginners of all shapes and sizes, encouraging them to embrace yoga without fear. It showcases how anyone can benefit from yoga, regardless of their body type.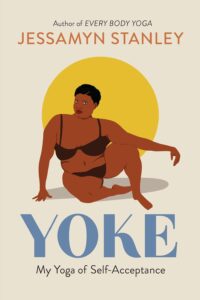 "Yoke: My Yoga of Self-Acceptance" – In this deeply honest and autobiographical book, Jessamyn Stanley explores various important topics through the lens of an authentic yoga practice. She delves into issues like self-love, body positivity, race, sex, sexuality, and more. The book emphasizes finding self-acceptance both on and off the yoga mat. Amazon
About Underbelly Yoga
Underbelly Yoga is a comprehensive wellness platform created by Jessamyn Stanley. It offers a diverse range of yoga, breathwork, wellness, and meditation classes through a subscription-based model on the website and app. This platform is designed to cater to users aged 16 and above, whether they are beginners looking to kickstart their yoga journey or experienced enthusiasts seeking to deepen their practice.
Jessamyn Stanley's distinctive personality and guidance shine through in every session, making it an engaging and enjoyable experience for users. With a user-friendly interface and access to a library of high-quality video sessions, Underbelly Yoga provides a convenient way to prioritize mindfulness and well-being in your daily life.
Underbelly Yoga App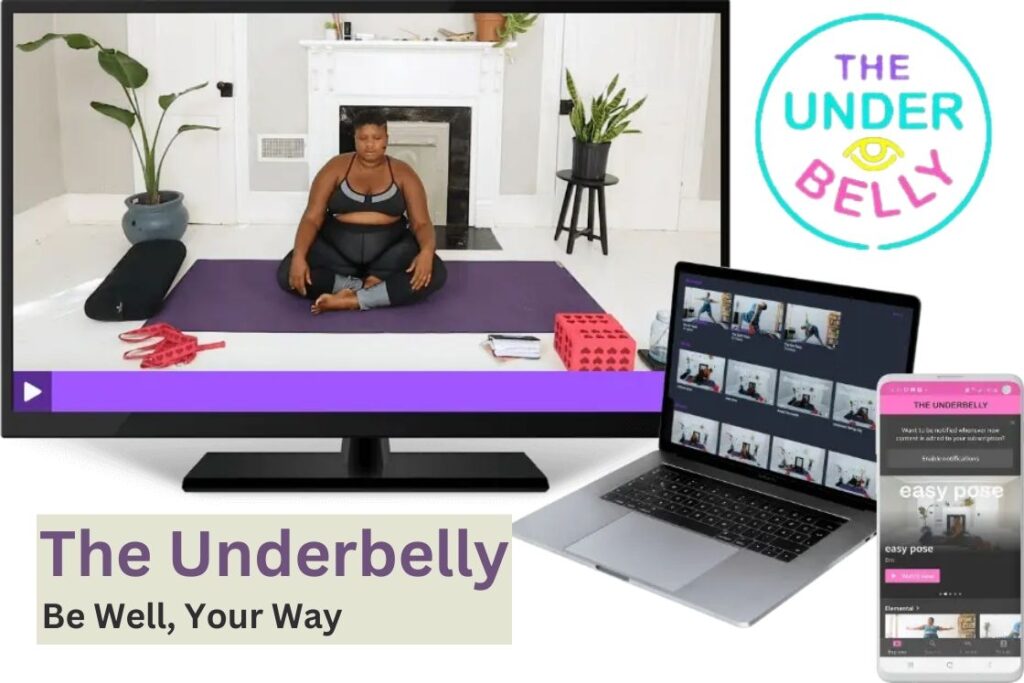 The Underbelly Yoga App is a holistic wellness platform offering a wealth of features and a diverse range of classes to support users on their mindfulness and yoga journeys. With an array of immersive sessions, this app caters to practitioners of all levels, providing yoga, breathwork, wellness practices, and meditation classes.
Key Features:
Diverse Classes: The app offers a wide variety of yoga classes, breathwork exercises, wellness practices, and meditation sessions. Whether you're a beginner or an advanced practitioner, there are classes to suit your needs and preferences.
Immersive Sessions: Each video session is highly immersive, guided by Jessamyn Stanley's unique personality and teaching style. Her clear instructions, inclusive attitude, and candid approach create an engaging and enjoyable experience.
Casting and Streaming: The platform supports casting, allowing users to stream sessions to other smart devices, such as Chromecast and AirPlay (iOS). This feature enhances immersion and engagement during your practice.
Browse by Categories: The app's Explore tab allows users to browse classes by categories, including series, elemental practices, tracks like The Water Track and Earth Track, and thematic classes like Hibernation and AM-PM sessions.
Search Function: Utilize the Search tab to find specific classes or content within the app's extensive library. It simplifies the process of discovering sessions that align with your interests and goals.
Personalized Library: In the Library tab, you can access all your saved and downloaded sessions. This feature makes it easy to revisit your favorite practices or track your progress.
User-Friendly Navigation: Underbelly Yoga app is beautifully designed with a harmonious blend of neutral and vibrant colors. The menu systems are intuitive and consistent across the entire app, making navigation a breeze.
Classes Offered
The Underbelly Yoga app provides a rich array of classes, including:
Yoga sessions for all levels
Breathwork exercises for mindfulness
Wellness practices for holistic health
Meditation sessions for inner peace
Navigation
Upon opening the app, you'll find several tabs:
Explore: Here, you can explore featured series and categories, offering a diverse range of classes to choose from.
Search: Use this tab to search the app's content library for specific classes or topics.
Library: Access your saved and downloaded sessions for easy reference.
Profile: Customize your preferences and app settings in this section.
Cost of Underbelly Yoga
When considering a yoga program, understanding the cost is a key factor. Underbelly Yoga offers flexible pricing options to suit different preferences which makes it worth buying in 2023.
Monthly Subscription: Underbelly Yoga provides a monthly subscription plan priced at $20 per month. This subscription grants you access to a wide range of yoga classes and content available on the app.
Annual Subscription: For those looking for a longer commitment, there's an annual subscription plan priced at $180 per year. Opting for the yearly plan not only provides cost savings compared to the monthly option but also ensures uninterrupted access to the app's resources throughout the year.
Additionally, it's worth noting that Underbelly Yoga offers a 14-day free trial period. This trial allows you to explore the app's content and experience its benefits before making a financial commitment. It's an excellent way to assess whether the program aligns with your wellness goals.
To stay updated on any potential promotions, discounts, or promo codes for Underbelly Yoga, it's advisable to periodically check the official website or sign up for their newsletters.
Is Underbelly Yoga Worth it 2023?
While the Underbelly Yoga app may be in its early stages of development, Underbelly Yoga's engaging content, immersive sessions, and user-friendly interface make it a valuable investment for those looking to embark on a yoga and wellness journey.
With each session presented with crisp audio and multiple camera angles, it offers an immersive experience that enhances your practice. Jessamyn Stanley's guidance and inclusive approach further contribute to the app's worthiness.
What makes Underbelly Yoga stand out is its commitment to diversity and empowerment. It's a space where "wellness misfits" can thrive. Jessamyn's unique teaching style and emphasis on self-acceptance create an atmosphere of positivity and self-love. Moreover, the Underbelly app is accessible, with costs starting from just $20 per month. This affordability ensures that wellness is within reach for everyone.
Underbelly Yoga FAQs
1. How much does the Underbelly Yoga program cost?
The Underbelly Yoga program offers a 14-day free trial for beginners. Afterwards, it costs $20 per month or $180 per year, providing flexible subscription options to accommodate different preferences and budgets. This affordability makes it an inclusive choice for individuals of all body types and identities looking to explore yoga.
2. Where do I start the Underbelly Yoga?
To start with Underbelly Yoga by Jessamyn Stanley, you can sign up for a free 2-week trial on their official website "The Underbelly". After the trial, subscription details are available on their site, typically costing less than one studio class per month. The Underbelly Yoga app offers a diverse range of yoga classes suitable for all levels, making it beginner-friendly and accessible to various body types and identities. For more information, visit their website or contact their support.
3. What is the Underbelly Yoga app?
The Underbelly Yoga app is a platform created by Jessamyn Stanley, aimed at providing accessible and diverse yoga classes for individuals of all body types and identities. It offers a range of yoga classes suitable for both beginners and experienced practitioners. Users can access this app to practice yoga at their own pace, with the convenience of choosing classes that suit their needs and preferences. 
4. Is Underbelly Yoga effective for weight loss?
Yes, Underbelly Yoga can be effective for weight loss when combined with a healthy diet and consistent practice. Yoga, including programs like Underbelly Yoga, offers a range of physical and mental benefits, such as improved flexibility, strength, and stress reduction. These factors can contribute to weight loss and overall well-being. 
5. Is Underbelly Yoga app suitable for beginners?
Yes, the Underbelly Yoga app is suitable for beginners. Jessamyn Stanley, the creator of Underbelly Yoga, is known for her inclusive and accessible approach to yoga, making it welcoming for individuals of all levels, including beginners. The app features a variety of classes and instructional content that cater to those who may be new to yoga, providing a supportive environment to begin their yoga journey.
6. Are there any Underbelly Yoga promo codes available?
You can check the official Underbelly Yoga website for any available promo codes. Additionally, the app offers a generous 2-week free trial, allowing you to experience its content without the need for a promo code. This trial period gives you the opportunity to explore the app's offerings and determine if it suits your yoga needs before committing to a subscription.
7. Where can I find Jessamyn Stanley's yoga classes?
You can find Jessamyn Stanley's yoga classes on her official app, "The Underbelly." This app provides access to a variety of yoga classes and content curated by Jessamyn Stanley, making it a convenient platform to explore her teachings and practice yoga at your own pace and in the final conclusion Underbelly Yoga is absolutely Worth buying.