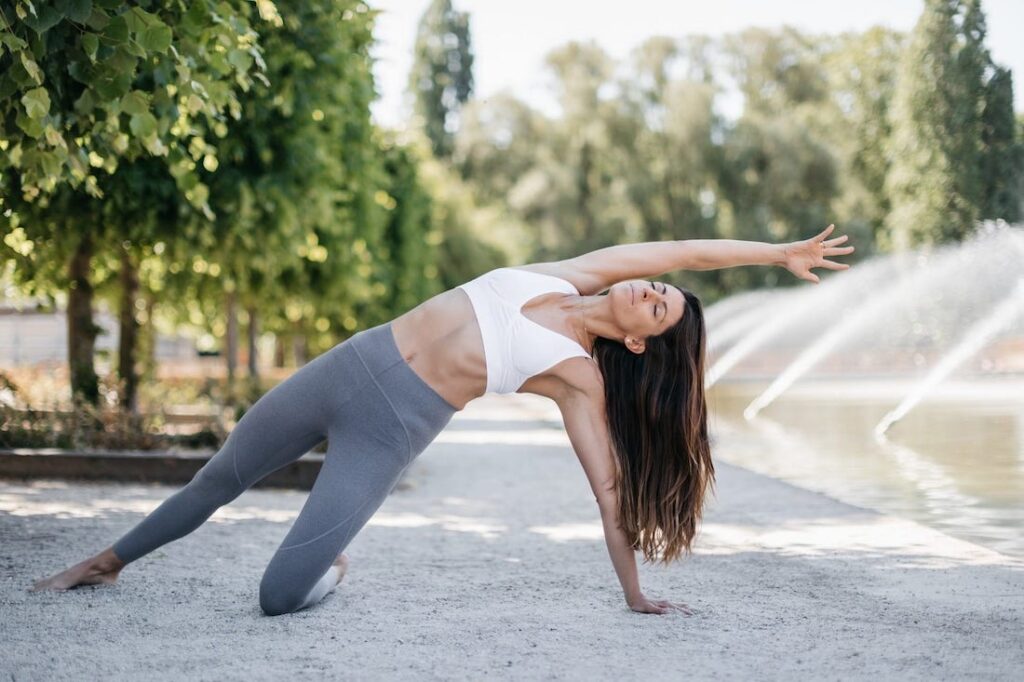 Hannah Barrett is a London-based yoga teacher known for her passion for helping people transform their lives through yoga. She has a background in gymnastics and dance, which led her to discover a deep connection to movement and mindfulness. Hannah Barrett's journey into yoga taught her valuable lessons, shifting her outlook on life and helping her find strength and happiness through the practice.
She has become an influential figure in the field of yoga, empowering students worldwide to feel confident and find strength through yoga. Hannah Barrett's teachings encompass various styles of yoga, including vinyasa flow, dynamic, and pregnancy yoga.
Hannah Barrett has authored a book titled "Yoga Happy," which reflects her commitment to spreading the joy and positivity that yoga can bring to people's lives. Her work extends beyond traditional yoga classes, as she strives to make yoga accessible and transformative for all.
Hannah Barrett Biography
Hannah Barrett's yoga journey commenced in 2014 during her pregnancy while navigating a stressful finance job. Despite initial skepticism due to her flexibility concerns, her first yoga class proved transformative. Yoga instilled strength, mindfulness, and a new outlook on life, challenging her both physically and mentally.
Yoga gained even more significance when her daughter was born in 2017 amid traumatic experiences. Battling postnatal depression and post-traumatic stress disorder, Hannah turned to yoga for solace, utilizing breathing techniques, meditation, and physical practice to cope and regain strength, mentally and physically.
Husband
Hannah Barrett's husband is Giles Barrett. He has been a supportive and loving presence in her life, encouraging her career change and filling her life with love and laughter. She worked in finance for almost a decade and found herself in a stressful job. However, after the birth of their son, she was reluctant to return to that career. It was Giles who encouraged her to make a complete career change and pursue her passions.
Net Worth
Hannah Barrett's estimated net worth or net income ranges from $1 million to $5 million. Net worth in the wellness and yoga field can fluctuate due to income sources like teaching, online programs, and brand partnerships. Her financial status reflects this industry variation.
Hannah Barrett's Vinyasa Yoga Apporach
Hannah Barrett is known for her dynamic and creative approach to Vinyasa Yoga, a popular style of yoga that emphasizes fluidity and breath coordination. Her teaching style can be summarized in several key aspects.
Dynamic Vinyasa Flows: Hannah Barrett's Vinyasa Yoga classes feature dynamic and flowing sequences of yoga postures. These sequences are designed to synchronize movement with breath, creating a continuous and harmonious practice. Her videos, such as "Power Vinyasa Flow" and "Energizing Yoga Flow," showcase the dynamic nature of her classes.
Creative Sequences: One of Hannah's distinctive features is her creativity in designing yoga sequences. She often introduces unique and innovative poses and transitions within her Vinyasa flows, keeping the practice engaging and challenging.
Mind-Body Connection: Hannah emphasizes the mind-body connection in her teaching. She encourages practitioners to stay present in the moment, fostering mindfulness throughout the practice. This focus on the mind-body connection can lead to a deeper yoga experience.
Accessibility: Hannah Barrett's Vinyasa Yoga classes are accessible to practitioners of various levels, from beginners to advanced yogis. Her inclusive approach ensures that everyone can benefit from her teachings.
Variety: Hannah offers a variety of Vinyasa-based classes, allowing individuals to choose sessions that suit their needs and preferences. Whether it's a powerful, high-energy practice or a gentle flow, she provides options for a well-rounded yoga experience.
Hannah Barrett Yoga Book
Yoga Happy: Simple Tools and Practices for Everyday Calm
Description: This book by Hannah Barrett focuses on providing readers with simple tools and practices to cultivate a sense of calm and well-being in their everyday lives through yoga. It offers practical guidance and techniques to manage stress, increase mindfulness, and promote mental and emotional balance.
Significance: "Yoga Happy" is a valuable resource for individuals seeking to integrate the benefits of yoga into their daily routines, regardless of their level of experience. It emphasizes the transformative power of yoga in promoting emotional and mental well-being.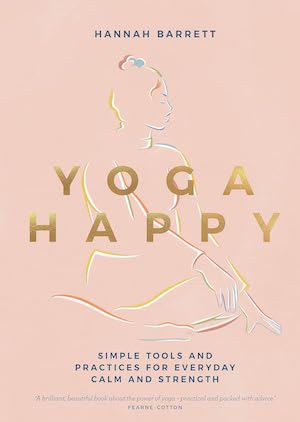 Yoga Anywhere: 50 Simple Movements, Postures, and Meditations
Description: Co-authored by Hannah Barrett, "Yoga Anywhere" provides a collection of 50 simple movements, postures, and meditations that can be practiced virtually anywhere, making yoga accessible to all. It includes practices suitable for both beginners and experienced yogis.
Significance: This book encourages individuals to incorporate yoga into their lives effortlessly. It offers a diverse range of practices that can be adapted to various settings and time constraints, promoting physical fitness and mindfulness.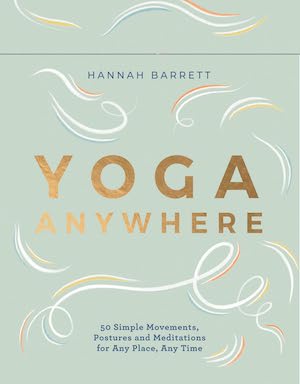 Hannah Barrett Yoga Happy App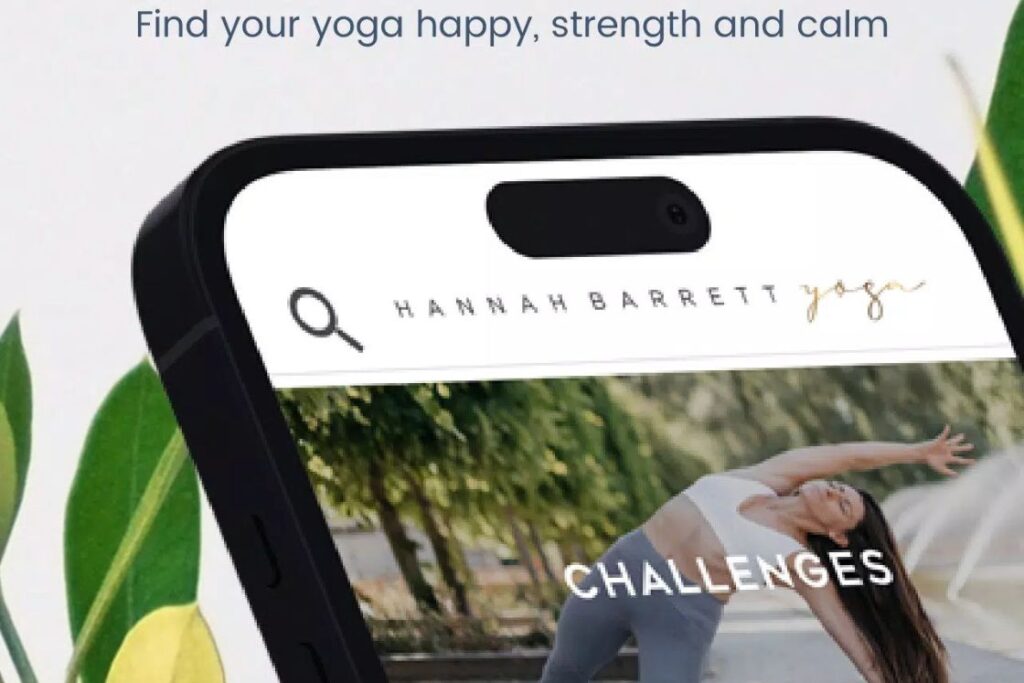 About the App: Hannah Barrett's Yoga Happy app is a wellness application designed to support individuals on their yoga journey. It offers a range of features and content to cater to yoga enthusiasts.
Features: The app includes over 300 video classes suitable for beginners through advanced practitioners. These classes are designed to promote mind and body transformation, helping users build inner strength and resilience.
Platforms: The Yoga Happy app is available for download on both the Google Play Store and the iOS App Store. This availability ensures that users on both Android and iOS devices can access its benefits.
Personalized Support: One notable feature is the ability for users to receive personalized feedback on their yoga practice. This engagement allows individuals to ask questions and interact with the yoga community for tailored guidance and support.
Hannah Barrett FAQs
Q.1 Who is Hannah Barrett?
Hannah Barrett is an international yoga teacher known for her passion for helping people transform their lives through yoga. She empowers students worldwide, offering yoga classes suitable for individuals of all ages and abilities, from beginners to more advanced practitioners.
Q2. What is Hannah Barrett's Yoga Style?
Hannah Barrett is known for her expertise in Vinyasa yoga. Vinyasa is a dynamic and flowing style of yoga that synchronizes breath with movement, promoting flexibility, strength, and mindfulness.

Q3. What is Hannah Barrett's Net Worth?
Hannah Barrett Yoga's net worth is estimated to be between $1 million and $5 million. She has accumulated this wealth through her career as an international yoga teacher and her various yoga-related ventures, including her wellness app "Yoga Happy,"
Q. 4 What are Some of Hannah Barrett Yoga Books?
Hannah Barrett, the yoga teacher and author, has written the book titled Yoga Happy: Simple Tools and Practices for Everyday Calm & Strength.
Q5. Where Can I Find Hannah Barrett's Yoga Classes?
Hannah Barrett offers yoga classes suitable for people of all ages and abilities. You can find her yoga classes on her website and YouTube channel, where she shares a variety of yoga flows and practices.

Q.6 What is Hannah Barrett's YouTube Account?
Hannah Barrett's YouTube account is named "Hannah Barrett Yoga." You can find her channel on YouTube by visiting Hannah Barrett Yoga on YouTube. This channel features a variety of yoga content and instructional videos to support your yoga practice.

Q7. What is Hannah Barrett's Instagram Account?
Hannah Barrett's Instagram account is @hannahbarrettyoga. She frequently shares posts related to yoga, wellness, and healthy living on her Instagram account.