We are looking for talented and enthusiastic yoga background persons who want to write for FitSri! Please check the requirement and guidelines below.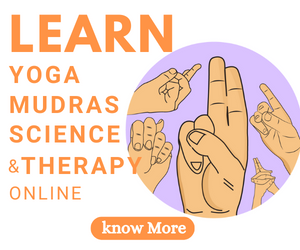 Guidelines and Requirements
Only a person with a strong background in yoga philosophy, who are up to date with current yoga news and research, and comfortable writing education/information focused articles are encouraged to write. Please note that we may ask you to submit your yoga certification and expereince letter to confirm the same.
The article must adhere to our blogging style guide and must be informative, entertaining, clear, detailed, structured, well-researched, concise and error-free.
We expect you to write unique, in depth and informative content. The guest post that you send us should not be posted anywhere else. We have a strict policy against plagiarize and spin content. It will not be tolerated, not even one percent.   
Do not infringe any copyright concerns and provide relevant information only.
Your guest post word limit can range from 1800 to 2000 words.
Please ensure that the post should be sent via email in the form of shared Google Doc link or attachement.
For better readability, make small paragrapghs and use structured data points to breakdown content in small pieces.
You can enhance the credibility by adding facts, statistics, and links. External links for the same purpose you can only use from authrotative sources like peer-review publications and journals, industry experts and professional publications and goverment orgnizations.
You should not share the same document to any other website or social media channel for publishing until you receive a response from our side.
Writers can make use of bold, italics, and underlined characters for grabbing the attention of readers.
The maximum length for your guest post title is 10 words.
FitSri can do modifications in your post based on the requirement. 
We do not make any payments to the writers at this time therefore do not expect any compensation from our side.
FitSri has the authority to add any affiliate links as & when required.
We can delete the guest post from the website after one year from the publishing date.
FitSri will give you credit for writing by mentioning your name and author bio at the end of the article. (We don't provide any links, though you may mention your website as a plane text).
We can reject your content based on lack of relevance, duplicate information, and inappropriate data.
The Search Engine Optimization (SEO) will be solely done by us. In case if the post is not SEO compliant, we will edit it. 
We will share your posts on other social media sites, but this does not guarantee that your blog's social media account will see a spike in visitors.
Your post becomes Fitsri property once it is published on our site.
It will be ideal for you to visit our site frequently after submission to check out already approved guest posts.
How to Submit a Guest Post?
To start with, you can forward the post title and a short idea of the content you will going to cover in it to our official email address. Along with this, let us know about your experience and do attach your relevant qualification certificates.
The moment we receive your submission, we will go through it to analyze your writing style. If we find out that the idea has been copied or published elsewhere already, we will reject it (Do not expect a response from us in this case). Therefore, make sure the content is unique and written in the clear informative language.
Further, if your guest post gets approval, we will get back to you within 2 days. After this, it will be posted in the relevant category on our website within 15 days.
We will happy to hear from you. Email Address – [email protected].