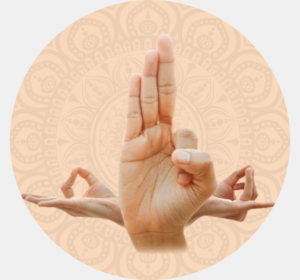 Welcome to our online consultation page for mudra-related queries! If you have any questions or concerns related to mudras, you've come to the right place.
If you are having any ailments like Diabetes, High Blood Pressure, Gastrointestinal Disorders, Menstrual Disorders, Mental Disorders, Skin Problems, Respiration Disorders, Asthma, Back Problems, Headache, Stress, Obesity etc, you may consult us for mudra and yoga practices that may be followed.
Mudras are a powerful tool for improving overall health and well-being, and Ashish from our team of experienced practitioners is here to help you get the most out of your mudra practice.
To get started, please fill out the online form which will take only 5 – 8 mins. Then schedule your appointment and complete your payment.
We will get back to you as soon as possible with a personalized response and expert advice. Ashish has more than 5 years of experience working with mudras and can help you find the best mudra for your specific needs.
Our consultation charges
1 day: $50 – 75 minutes session
3 days: $135 ($45 per session) – 3*75 minutes session each day
5 days: $200 ($40 per session) – 5*75 minutes session each day
7 days: $245 ($35 per session) – 7*75 minutes session each day + 3 separate therapeutic yoga classes
10 days: $300 ($30 per session) – 10*75 minutes session each day + 5 separate therapeutic yoga classes
Whether you are new to mudras or a seasoned practitioner, we are here to support you on your journey towards improved health and wellness. Don't hesitate to reach out to us with any questions or concerns you may have. We are dedicated to helping you achieve your goals and live your best life through the power of mudras.